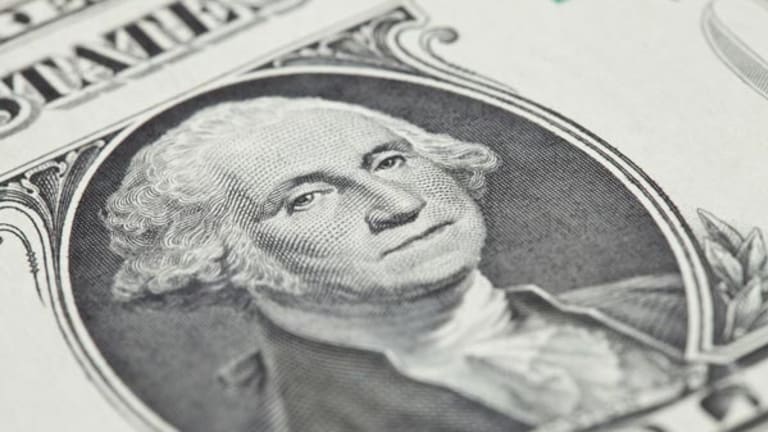 Wednesday's Financial Winners & Losers
Financial stocks were flat as the market digested a vague Fed statement.
Financial stocks were mixed in trading Wednesday, as the market digested the latest
Federal Reserve
rate cut.
The rate-setting Federal Open Market Committee lowered the federal funds rate target 25 basis points to 2%, but was ambiguous about whether it would pause its rate-cutting campaign at its next meeting. The
NYSE
Financial Sector Index closed down 13.74 at 7,734.25.
While many financial stocks were flat, there were some big movers.
Corus Bancshares
( CORS) stock plunged after reporting first-quarter earnings dropped from $26 million in the previous year's quarter to $4.5 million. The small-cap bank also eliminated its dividend and blamed it all on mortgages, housing and the credit markets. Shares collapsed 23.8% to $7.33, a loss of $2.29.
Midwest Banc Holdings
( MBHI) shares tumbled 15.9% after it announced a losing first quarter. The bank charged off $10.8 million related to a previously disclosed "large problem credit," although the bank noted that "several positive court findings and a settlement agreement with a municipality provided additional clarity on collateral values related to this credit." The stock closed down $1.94 to $10.28.
Banking giant
Citigroup
(C) - Get Citigroup Inc. Report
also suffered on Wednesday, after said it was selling $4.5 billion worth of common stock in a bid to shore up its capital. The dilution has investors concerned and the shares reflected this by dropping $1.05 to $25.27.
Shares of insurance provider
Cinncinati Financial
(CINF) - Get Cincinnati Financial Corporation Report
fell 4.3% to $35.90 after posting a loss in its first quarter. The insurer had total catastrophe losses of $43 million due to floods, hail and tornados that occurred in the South and Midwest from January to March
Montpelier Re Holdings
(MRH)
shares dropped 3.9% to $16.50, after reporting European windstorm Emma caused $14 million of the $42.8 million in losses that the reinsurance provider reported. The company had previously pre-announced that losses would come in around $30 million to $40 million.
Wachovia
(WB) - Get Weibo Corporation Report
traded sideways after saying it expected to record a charge in the second quarter between $800 million to $1 billion due to a court ruling related to some lease transactions. Accounting standards will require the bank to update its assessment of transactions it entered into between 1999 and 2003 on lease-to-service contracts and leases of qualified technological equipment. Shares finished down 25 cents to $29.15.
On the positive side, small-cap credit card issuer
Advanta
( ADVNB) skyrocketed 16.5% to $8.78. The small businesses-focused company reported a first-quarter boost of $11.7 million from
Visa's
initial public offering. The stock remains down 74% for the year.