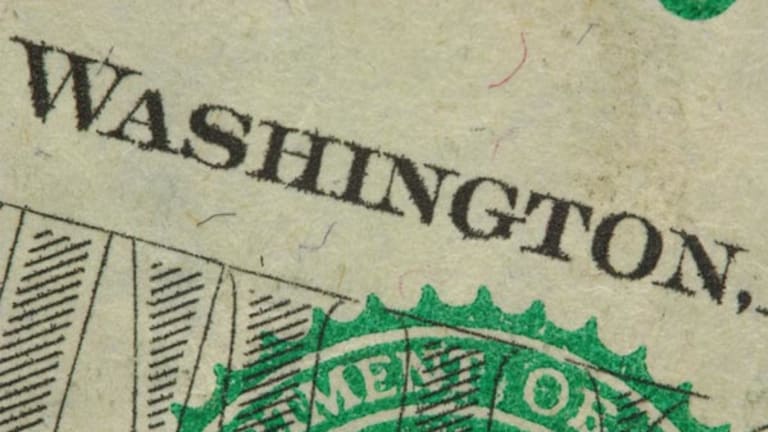 Wednesday's Financial Winners & Losers
Puerto Rico's Popular climbs on news of asset sales.
The financial sector was replete with bad news yet again on Wednesday, though Tuesday's
three-quarter-point rate cut by the
Federal Reserve
continued to help the sector stay afloat for much of the day.
As with so many others in the industry, mortgage-market cavorting has helped infect
SunTrust
(STI) - Get SunTrust Banks, Inc. Report
, making it the latest big bank to report that putrid market conditions essentially
annihilated its fourth-quarter profit -- in this case to just $3.3 million, or a penny a share. That almost wholly wipes out last year's earnings of $498.6 million, or $1.39 a share. Analysts polled by Thomson Financial were looking for a profit of 31 cents a share, excluding items.
SunTrust blames these results mostly on the shrinking value of holdings in mortgage-backed securities, collateralized debt obligations and structured investment vehicles (SIVs), as well as a costly restructuring of the SIVs. At the time of purchase, it said, these were all "predominantly AAA or AA-rated." The SIV bail-out was announced last month, along with news of SunTrust's share of a Visa antitrust settlement, which ended up costing the bank $76.9 million.
Also figuring in prominently were charge-offs of $168 million and a loan-loss provision that more than doubled sequentially to $356.8 million. Both of those figures are slightly under estimates given in December.
In spite of all this, shares were climbing 5% to $64.05 following an initial tumble.
That, along with Bear Sterns' burly upgrade of the broader large-cap bank sector -- to market overweight from market underweight -- helped push the KBW Bank Index 3.3% higher to 80.14. According to
Reuters
, the Bear analyst argued that, thanks to the Fed's rate cut and a spree of capital infusions, these stocks can't go down much further.
Banking giants
Citigroup
(C) - Get Citigroup Inc. Report
,
JPMorgan Chase
(JPM) - Get JPMorgan Chase & Co. Report
and
Bank of America
(BAC) - Get Bank of America Corp Report
were all trading up 5.4% or more.
And shares of bond insurer
Ambac
( ABK) continued clawing their way back from the precipitous drop they took last week, even after yesterday's report of an
enormous fourth-quarter loss, which was followed today by Goldman Sachs slashing its price target to $10 from $14. Regardless, Ambac shares lately took back another 27% to $10.12.
MBIA
, another bond insurer, was adding 13.6%.
Elsewhere, California bank
Downey Financial
(DSL) - Get DoubleLine Income Solutions Fund Report
set aside $218.4 million to cover bad loans in the fourth quarter, vaulting from credit-loss provisions of $81.6 million last quarter and $200,000 last year. In large part due to that, the bank swung to a fourth-quarter loss of $108.8 million, or $3.90 a share, compared with a year-earlier profit of $1.87 a share. Wall Street was seeking a 6-cent loss per share.
First Midwest Bancorp's
(FMBI) - Get First Midwest Bancorp, Inc. Report
fourth-quarter loss, panning out at 11 cents a share, also reverses a year-ago profit. Taking heavy blame here is the dwindling value of the bank's investments in asset-backed collateralized debt securities, without which First Midwest would have earned 56 cents a share.
Still, Downey shares were jumping 17.8% to $30.30, and First Midwest was up 3.9% to $27.03.
By contrast, asset manager
Piper Jaffray
(PJC) - Get Piper Jaffray Companies Report
actually smashed Wall Street targets with fourth-quarter income of $15.1 million, or 91 cents a share. That's a sizable drop from last year's $1.49 a share from continuing operations, though the year-ago figure had included a massive litigation-related benefit. Analysts were seeking 56 cents a share. The Minneapolis-based firm's stock was leaping $7.74, or 19.1%, to $48.17.
Fulton Financial
(FULT) - Get Fulton Financial Corporation Report
climbed 10.5% after the Pennsylvania bank met Street estimates for the quarter and beat them for the year, and
TCF Financial
(TCB)
reported a growing quarterly profit of $62.8 million, or 50 cents a share, compared with 42-cent EPS last year. The Minnesota bank also upped its dividend by 3.1% to 25 cents a share. Its shares rode 13.1% higher at $18.61.
And Puerto Rico-based bank
Popular
(BPOP) - Get Popular, Inc. Report
surged 13.5% after agreeing to sell assets from Equity One, its U.S. mainland consumer finance unit, for roughly $1.5 billion to
American International Group's
(AIG) - Get American International Group, Inc. Report
American General Finance. The deal concerns "a significant portion" of Equity One's mortgage- and consumer-loan portfolio, and it should close in the current quarter. Associated costs are expected at $19.5 million.
Thanks in part to most of the above stocks, the
NYSE
Financial Sector Index recently soared 206.36 points, or 2.8%, to 7,551.62.
On the flip side, mortgage insurer
MGIC
(MTG) - Get MGIC Investment Corporation Report
was plummeting nearly 20% after saying it will likely lose about $1.3 billion in the fourth quarter, in light of a year-end delinquency inventory that ballooned 17.9% to 107,120 loans from Sept. 30 numbers. Shares were recently trading at $12.85.
Finally, troubled student lender
Sallie Mae
lost ground after
swinging to a loss of $1.64 billion, or $3.98 a share, in the fourth quarter as it took a huge mark-to-market hit on its equity-forward contract. A year earlier, the Reston, Va., firm booked a profit of $18 million, or 2 cents a share. On a "core" basis, Sallie's shortfall came to $139 million, or 36 cents a share, as its loan-loss provision ramped up more than eightfold year over year to $750 million. Shares gave up $1.40, or 7.4%, to $17.62 in recent trading.