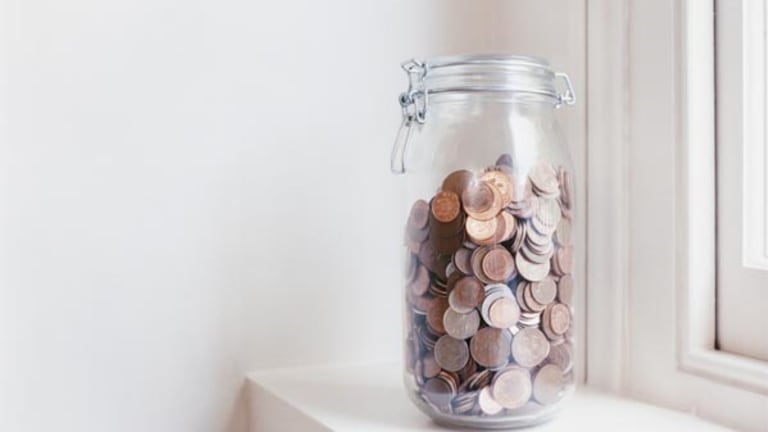 Wednesday's Financial Winners & Losers
E*Trade recovers in heavy trading after a tumultuous few days.
Financial stocks were largely mired in negative territory on Wednesday ahead of Thanksgiving and Black Friday, though a number of names took back some of their enormous recent losses.
At least for today, these comeback kids included online broker
E*Trade
(ETFC) - Get E*TRADE Financial Corporation Report
, Ohio bank
Huntington Bancshares
(HBAN) - Get Huntington Bancshares Incorporated Report
and mortgage investor
Fannie Mae
( FNM).
E*Trade has seen bumpy trading since Monday last week, when disclosure of
further writedowns in its asset-backed securities portfolio and a
Citigroup downgrade yanked shares down nearly 60% in a single day. After a partial recovery for the week, then another pullback over the past couple of days, shares today leapt 12.1% to $4.26 in very heavy trading.
Huntington climbed 1.2% for its first real recovery after last week's share-crushing announcement that
inherited debt will shred its bottom line to a loss. And Fannie, which plunged nearly in concert with
Freddie Mac
( FRE) following the latter's
dismal third-quarter financials yesterday, today tacked on 3.5% to $29.23
Wachovia
(WB) - Get Weibo Corporation Report
was also in the green after director William Goodwin bumped up his Wachovia holdings by nearly 50% yesterday, to 1.55 million shares, through his construction-materials company Riverstone Group. Shares of the Charlotte, N.C., bank gained 1% to $38.82.
But, more generally, the
NYSE
Financial Sector Index gave up 187.16 points, or 2.3%, to 8,029.55. The KBW Bank Index poked into the green a couple of times, partly thanks to gains at Huntington and Wachovia, but the sector tracker ultimately ended down 1.5%.
On the more familiar losing side, Freddie Mac fell another 2.8% amid
another round of bad news. Goldman, Credit Suisse and Friedman Billings all cut price targets on the firm, and reports emerged suggesting that it might need to raise as much as $6 billion in capital. Shares closed down 74 cents to $26.
Goldman also lowered
Credit Suisse
(CS) - Get Credit Suisse Group American Depositary Shares Report
to sell, pressuring shares of the Swiss bank down 1.4% to $56.59.
Elsewhere, the mortgage-insurance sector took more lumps after
MGIC Investment
(MTG) - Get MGIC Investment Corporation Report
and
Radian
(RDN) - Get Radian Group Inc. Report
disclosed they're being investigated by the
Securities and Exchange Commission
. In their respective quarterly filings last night, the firms said regulators are looking into their
subprime-ravaged C-BASS (Credit Based Asset Servicing and Securitization) joint venture, as well as their
failed merger earlier this year.
Fellow mortgage insurers
PMI
( PMI),
Triad Guaranty
(TGIC)
, closed off 8.6% and 6%, respectively.
And
Countrywide
( CFC) continued sliding a day after Fox Pitt
downgraded the stock to in line from outperform. The analyst had argued that Freddie and Fannie's travails could prove disastrous for the big mortgage lender's business. Shares finished down another 86 cents, or 8.4%, to $9.42.