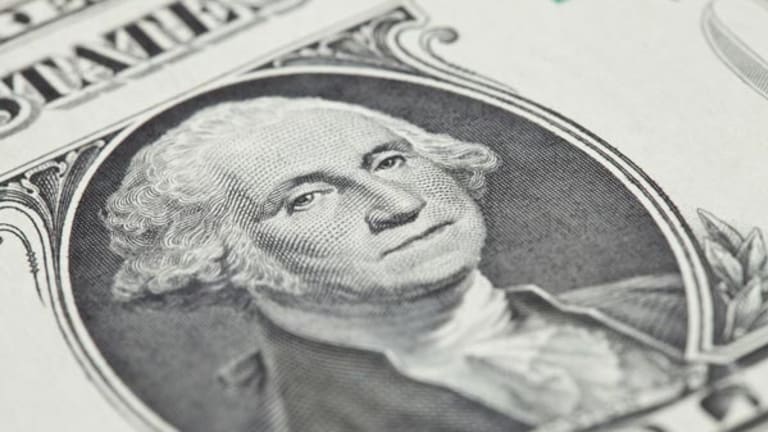 Amid yet another bearish session for the financial sector,
Downey Financial
(DSL) - Get DoubleLine Income Solutions Fund Report
took a fall after
hopping on the third-quarter earnings-warning bandwagon.
Shares of the Newport Beach, Calif., bank sank 7.2% to $55.12 on word it will likely take an operating loss of $23 million, or 84 cents a share, as its credit-loss provision more than doubles to about $144 million (pretax). CEO David Rosenthal cited recent housing-market travails, which he said induced a "significant" rise in single-family loan delinquencies and losses from foreclosures.
Thornburg Mortgage
( TMA) slid again on a Keefe Bruyette downgrade to underperform, which comes on the heels of the mortgage lender's own third-quarter
bad tidings. The analyst set a $10 price target. Shares of the Santa Fe, N.M., firm were down 32 cents, or 2.6%, to $11.97.
Elsewhere, Bank of America said that
Genworth Financial
(GNW) - Get Genworth Financial, Inc. Class A Report
has too much mortgage-insurance exposure and lowered the Richmond, Va., insurer to neutral from buy. Shares lost 4.1% to $30.33.
Ohio's
Progressive
(PGR) - Get Progressive Corporation Report
, another insurer, reported a 20.8% year-over-year drop in third-quarter earnings to 42 cents a share, or $299.2 million. Thomson Financial's estimates called for 37 cents a share, excluding special items. Net premiums written, moreover, slipped 2.7% year over year to $3.58 billion. Shares were recently down 7 cents at $20.09.
The
NYSE
Financial Sector Index, which tracks all but one of the above names, shed 0.8% to 9,632.04; the KBW Bank Index fell 1.2% to 108.83.
Sharply on the rise, meanwhile, was California-based
Fremont General
( FMT). Shares shot up 14.6% after Harbinger Capital Partners reported taking a 9% stake, or 7 million shares, in the lately beleaguered subprime-mortgage lender. Fremont stock was up 55 cents to $4.31.
U.S. Global Investors
(GROW) - Get U.S. Global Investors, Inc. Class A Report
, of San Antonio, also rode high after saying its assets under management climbed nearly 6% to roughly $5.35 billion in the third quarter. Shares bounced more than 12% to $21.29.