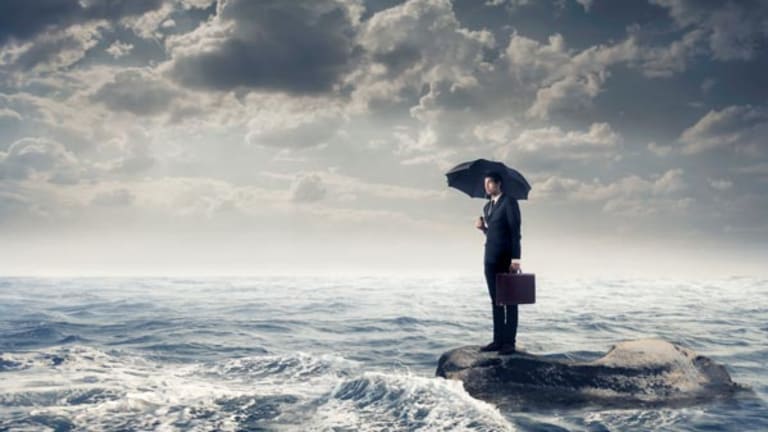 Wednesday's Financial Winners & Losers
First Marblehead surges on fee news, while Advance America falls.
First Marblehead
undefined
surged after the Boston-based educational loan processor said it will generate more fees from an asset-backed securities deal than expected.
The company says it will receive an $173.3 million advisory fee from a $1.84 billion asset-backed securities deal with the National Collegiate Student Loan Trust. The advisory fee is down slightly from the firm's earlier estimate. But First Marblehead now says it expects to collect an additional $53 million at a future date. Shares gained $2.39, or 3.62%, to $68.39.
Forest City Enterprises
undefined
gained after the Cleveland-based property manager said its board approved a quarterly dividend of 7 cents a share, an annual rate of 28 cents a share. Shares gained $133, or 2.4%, to $56.09.
Horizon Financial
( HRZB) gained after the Washington-based bank said its board declared a 5-for-4 stock split. After the split, Horizon said, it will have roughly 12.3 million shares outstanding. Shares were gaining $95, or 3%, to $30.90.
Advance America
( AEA) slumped after the Pennsylvania banking department filed a complaint, charging the Spartanburg, S.C.-based firm for providing loans to borrowers without a license and charging excessive interest.
Pennsylvania Governor Edward Rendell said in a statement that under the company's line of credit program, "a person who borrows $500 and makes minimum monthly payments ends up paying back more than $4,000 over about two years." Shares fell 75 cents, or 5%, to $14.13.
Capital Corp
( CCOW) slipped after the Merced , Calif.-based bank was downgraded by RBC Capital Markets to underperform from sector perform. Shares dropped 74 cents, or 2.3%, to $31.23 recently.