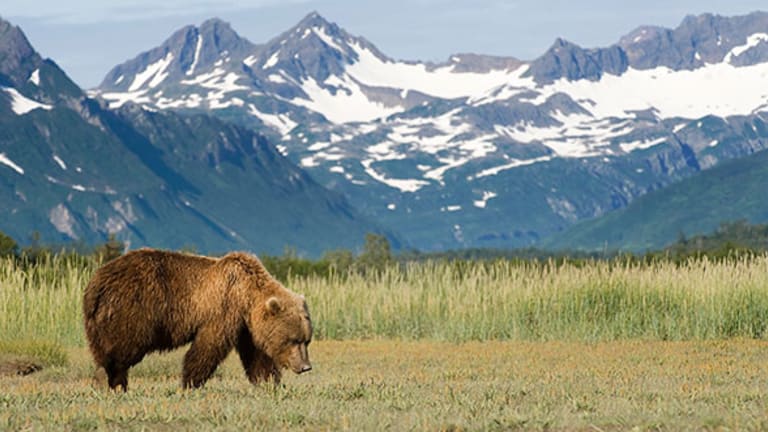 Wedbush Analyst Predicts the Fed Will Feed the Bear in 2016
Don't hold your breath for a bullish equity market in 2016. Wedbush Securities' Ian Winer expects the S&P 500 to drop 14% to 1,750, and sees oil falling too.
Don't hold your breath for a bullish equity market in 2016, warns Ian Winer, head of equity trading at Wedbush Securities, based in Los Angeles: He expects the S&P 500 to reach 1,750 in 2016, a 14% drop from its current level of 2,030.  
"The fact that rates are going to rise is key to what's going to happen in 2016," he said. "Ultimately, that's going to determine corporate management behavior: Either they're going to choose to spend on their business in the form of capital expenditures and hiring, which they haven't, or continue to financially engineer their earnings through buybacks and M&A."  
Federal Reserve officials see the fed funds rate reaching 1.375% by the end of 2016, according to its closely watched dot-plot chart, released Wednesday. That's when the central bank announced a long-awaited 25 basis point increase in rates, moving them off crisis era levels near zero.  
Winer said higher interest rates make stock buybacks less appealing. "Now [companies] have to figure out how to get growth and, as of late, they've already been punished by activist investors if they spend too much," he said. "It sets up for a difficult 2016 because with rates going up you're not going to get the same multiple expansion, and you could have a situation where 2016 earnings are down year-over-year."  
By contrast, the analysts at FactSet expect 2016 earnings to grow 7.9%.  
"You'll hear all the bulls say, ex-energy and currency, earnings are OK, but the reality is with the stronger dollar and growth slowing, there's no reason why the multiple can't compress a few turns and then you're at [S&P] 1,750," he said.  
Winer also sees oil trading at $25 a barrel in the next couple of months, down from its current six-year low of just under $35. "The issue with oil going lower, is that it's a pretty good indicator for what's going to happen in the global economy," he said.  
Other Rising Rates Stories
In a note on Thursday, Goldman Sachs reiterated its call for $20 crude oil in 2016.  
Aside from the headwinds Winer points out, he said there are still stocks that will move through slowing GDP.
"Amazon (AMZN) - Get Amazon.com, Inc. Reportcomes to mind as you're dealing with a secular game-changer in terms of how consumers spend," he said.