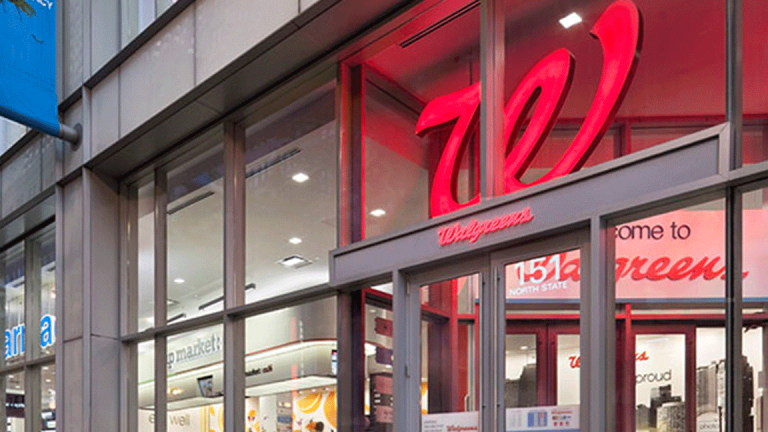 Walgreen Boots Earnings to Raise Questions
With healthcare news swirling these days, Walgreen Boots Alliance will add its own twist Thursday.
Walgreen Boots Alliance Inc.  (WBA)  will report fiscal third-quarter 2018 earnings Thursday, June 28, against a backdrop of restructuring in the healthcare industry.
Among the questions facing the drugstore giant are the impact from integrating its recently completed acquisition of nearly 2,000 Rite Aid Corp. (RAD) stores, into the company; the loss of preferred status with Aetna Inc.'s (AET)  prescription drug plan; and the narrowing of CVS Health Corp.'s (CVS) SilverScript network, for seniors using Medicare Part D. 
Part of WBA's loss of prescription business rests on other changes in the sector. WBA competitor CVS plans to buy health insurer Aetna for some $69 billion in a transaction that reportedly is closing by year's end.
Not all the news will be bad. In fact, one analyst is bullish on WBA stock, while another is looking for guidance in a number of key areas, including input from James Kehoe, the company's new CFO, who started June 1. 
J.P. Morgan's Lisa Gill wrote on June 22 that the bank expects nearly a 13% increase in year-over-year revenue, at $34 billion. Included in the estimate is revenue for Retail Pharmacy USA of $25.69 billion, up 14% year over year on a 1.9% increase in overall single-store sales, with growth boosted by the company adding Rite Aid to the fold. Through the transaction, which was completed in March, WBA bought some 1,932 Rite Aid stores for $4.38 billion.
Ricky R. Goldwasser of Morgan Stanley noted on Monday, June 25, that shares, "range-bound since reporting second-quarter earnings," have traded up in recent days likely on being added to the elite 30-stock Dow Jones Industrial Average replacing General Electric Co.  (GE) on Tuesday, June 26.
"Script growth is a key factor," added Goldwasser, and the bank will be looking for guidance on how WBA will counter softness from its limited role with SilverScript; how it's redefining infrastructure to create local healthcare hubs; how it's working with payers to manage chronic conditions; how it's achieving closer alignment with providers, such as with diagnostic company Labcorp; and how it's entering into new partnerships with nontraditional healthcare participants.
At the close of trading on Wednesday, WBA closed down, while CVS, Aetna and Rite Aid closed up.