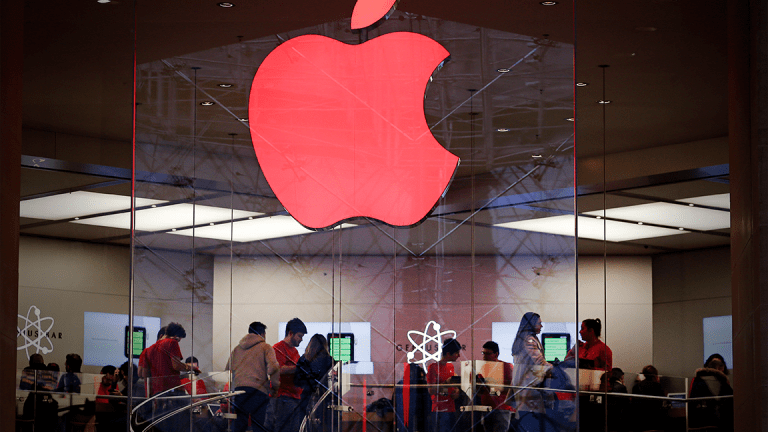 Apple Hasn't Apologized for Its Stock's Next Move
Anything that could possibly impact Apple customer loyalty will have to be watched very closely.
Last week, Apple (AAPL) - Get Apple Inc. (AAPL) Report admitted that it slows down iPhone performance as the batteries age in order to prevent the phones from shutting down. I am always at least two generations behind when it comes to the iPhone. I never notice these things, because I never accept updates. Never, ever. In fact, many days, I don't even know where my cell phone is. Drives my wife crazy. However, I am a shareholder, so I do give a darn.
Apple was emphatic: "We have never, and would never, do anything to intentionally shorten the life of any Apple product, or degrade the user experience to drive customer upgrades". Hmm. That may be true, but what is also true is that one major reason I stay long this name is the firm's ecosystem, and the fact that folks are slow to leave that arena once they enter. This makes the ability and the potential to service that ecosystem quite lucrative.
Do I think that Apple is pressing up against a "run for the hills" event? No. Not yet, anyway. However, on this short-term daily chart, what becomes obvious is a softening of relative strength, and a negative-looking moving average convergence divergence (MACD), despite still positive money flow. The Fibonacci model that begins with the September lows and runs through the early December highs suggests that the short-term selling might not be done.
Support at the 50-day simple moving average (SMA), which has been tested all week, is critical for this Action Alerts PLUS charity portfolio holding. If this breaks, I'll make a sale. You could possibly see further support nearby, between $166 and $167, but negative press is negative press, and if that 50 day breaks you could see a pile-on-type event. I won't sell unless it does break, but if it does, I would look to buy the shares back between $159 and $162. That's just me. You're on your own.
(This is an excerpt from Stephen "Sarge" Guilfoyle's Morning Recon, which now appears exclusively on Real Money, our premium site for active traders. Click here for a free 14-day trial and receive Morning Recon every day, along with exclusive columns from Jim Cramer, James "RevShark" DePorre, technical analyst Bruce Kamich and more.)
More of What's Trending on TheStreet:
At the time of publication, Stephen Guilfoyle was long Apple, although positions may change at any time.