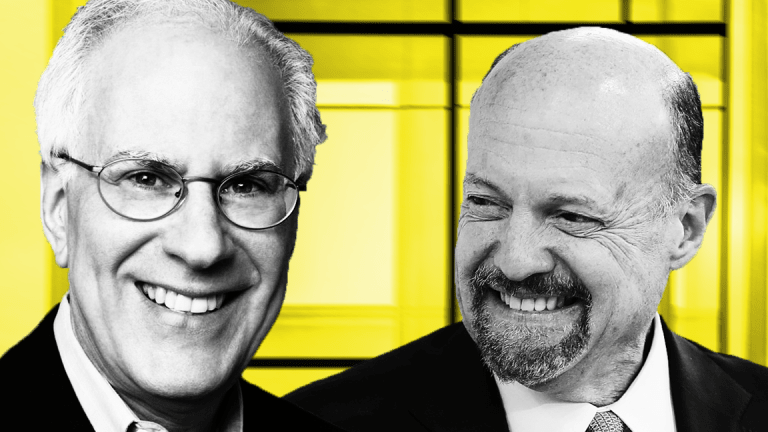 Watch: Jim Cramer and Marc Chaikin
Cramer talks stocks, Fed policy and more with famed technical analyst Marc Chaikin, inventor of the Chaikin Money Flow and other key market measures.
Forget New England vs. Philadelphia -- you'll want to watch Jim Cramer vs. Marc Chaikin in a must-see webinar!
TheStreet's Jim Cramer and famed technical analyst Marc Chaikin debated Wednesday what they expect from markets in 2018 and what stocks to buy, sell or hold.
You can watch Cramer and Chaikin's free Webinar here.
Chaikin spent 40 years on Wall Street as a trader, analyst and options trader, creating such well-known technical indicators as the Chaikin Money Flow and the Chaikin Oscillator. He founded Chaikin Analytics LLC in 2011 to offer investors and traders high-quality tools like the Chaikin Power Gauge, a 20-factor model that's been proven effective in identifying a stock's potential.
This article was written by a staff member of TheStreet.