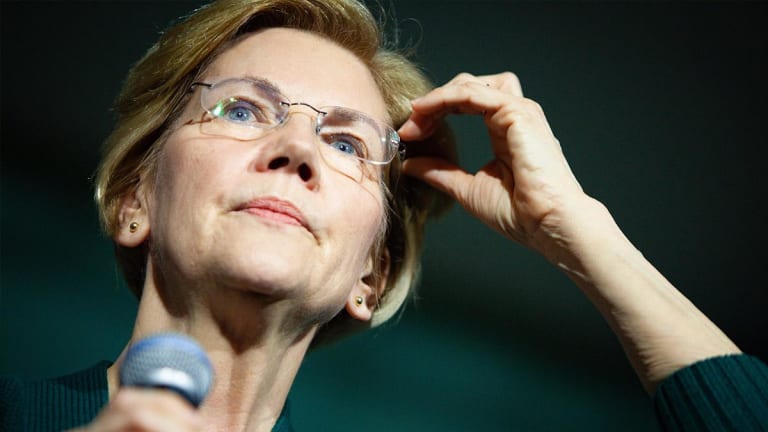 Warren Presidential Nomination Could Create Huge Shorting Opportunity: Report
Billionaire investor Marc Lasry says when and if it becomes clear Sen. Warren has won the Democratic party presidential nomination, investors should immediately short the market.
Sen. Elizabeth Warren's nomination for president would create a huge opportunity to short the market, according to one Wall Street investor.
Billionaire investor Marc Lasry told investors to short the market immediately when it becomes clear Warren, a Massachusetts Democrat, will win the party's presidential nomination, according to a broadcast report.
Lasry made the comments at the second annual Greenwich Economic Forum, CNBC reported. "Will it [the market] go down 25%?, he said. "I don't know, but it'll go down 10 to 25%," according to the report.
As Warren has continued to poll well, many on Wall Street have grown alarmed at her calls for wealth taxes to pay for expanded healthcare.
In an earlier interview on CNBC, JPMorgan (JPM) Chairman and CEO Jaime Dimon said Warren "vilifies successful people."
JPMorgan is a holding in Jim Cramer's Action Alerts PLUS member club.