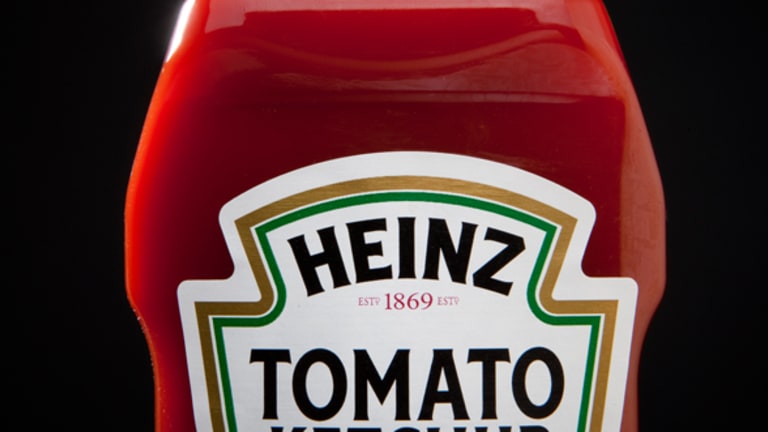 Warren Buffett Is Losing One Epic Battle With Food
The Oracle of Omaha realizes packaged-goods moats have been permanently damaged.
"In business, I look for economic castles protected by unbreachable 'moats'."
-- Warren Buffett
According to Warren Buffett, the wider a business' moat, the more likely it is to stand the test of time.
In days of old, a castle was protected by a moat that circled it. The wider the moat, the more easily a castle could be defended, as its width and depth made it very difficult for enemies to approach. A narrow and shallow moat did not offer much protection and allowed enemies easy access to the castle. To Buffett, the castle is a company's business and the moat is its competitive advantage. He wants his managers to continually increase the size of the moats around their castles.
Over history, when looking to purchase a business, Buffett has paid careful attention to a business he understands -- not just in terms of what the business does but also of "what the economics of the industry will be 10 years down the road, and who will be making the money at that point." He also looks for "enduring competitive advantages." This, in a nutshell, is what makes a company great: the width and depth of the moat around the company's core business.
In an important interview, skillfully conducted by CNBC's Becky Quick yesterday morning, Warren Buffett demonstrated the remarkable ability for the 87 year old to be flexible and non-dogmatic -- and, importantly, to identify that the definition of a moat has changed, in time, for the American retail industry.
This flexibility is yet another example of why The Oracle is the greatest modern day investor: he is adaptable.
For years Berkshire Hathaway /Buffett has acquired and extolled the merits of packaged-goods firms with multiple brands. After all, Kraft Heinz (KHC) - Get Kraft Heinz Company (KHC) Report , Berkshire Hathaway's (BRK.A) - Get BRK.A Report (BRK.B) - Get Berkshire Hathaway Inc. Class B (BRK.B) Report second largest investment, was the merger of cheese and ketchup.
In the past Buffett used to say there is always money in the ketchup stand as Heinz ketchup will be prominently positioned on the dining room table for years to come.
But, as reflected in the CNBC interview, Buffett's views on the value of moats in consumer packaged-goods companies are undergoing a radical change in an epic retail struggle.
Let's go to the tape of yesterday's Buffett interview!
To Buffett, packaged goods have begun to struggle in the marketplace under the weight of other retailers' growing influence, reflecting growing size (Walmart (WMT) - Get Walmart Inc. Report and Costco (COST) - Get Costco Wholesale Corporation Report ) and the adoption of new technology in retail (Amazon (AMZN) - Get Amazon.com, Inc. Report ).
Buffett explained that today the possession of a wide number of brands is less significant (than it has been historically) and non-additive compared to having one dominant brand that is strong and appeals to the consumer. The greater the number of brands will no longer necessarily, The Oracle related, translate into a better negotiating position for shelf space nor will it preserve pricing advantages (that protect margins and profitability):
"If you have five items that might be served at dinner, that doesn't (and no longer) make you a lot stronger than having one."
To Buffett, the dominance of Costco and Walmart -- and now Amazon -- reflect a profound change to the competitive landscape for packaged-goods companies and have shifted the weight of power away from packaged goods towards mega-sized and innovative retailers.
As a result, Buffett suggested, in Becky's interview, that Kraft Heinz would not likely purchase Mondelez (MDLZ) - Get Mondelez International, Inc. Class A (MDLZ) Report in the future.
This seeming about face is similar to his seeming change in view of investing in technology. For years Buffett has avoided technology that he was uncomfortable analyzing as the space too often was faced with technological obsolescence. But, recently, with the purchase of interests in IBM (IBM) - Get International Business Machines (IBM) Report and Apple (AAPL) - Get Apple Inc. (AAPL) Report , Buffett has appeared to change his strategy and tune.
To me, the specific investment take is that the relatively highly prized and highly priced (read: valuations) consumer packaged-goods companies (like Mondelez, Unilever (UN) - Get Unilever NV ADR Report (UL) - Get Unilever PLC Sponsored ADR Report , Procter & Gamble (PG) - Get Procter & Gamble Company Report and Campbell Soup (CPB) - Get Campbell Soup Company Report (which badly missed EPS expectations this morning) are quickly losing some of their relevance (and earnings power) and that their value to potential acquirors has been diminished.
Bottom Line
I would now avoid all of the publicly traded packaged-goods companies as the brand manufacturer is now disadvantaged (in its bargaining power) relative to the emergence of enormous and powerful retailers and because of the innovations at Amazon. (Reflecting diminished product pricing power, I would consider selling Kraft Heinz and P&G if I was long - as their "muscle" in the current epic retail battle has been lessened).
The influences discussed in this morning's opening missive and the Buffett interview will no longer cushion consumer packaged goods as models of safety or produce an assured and steady stream of profits and cash flows.
Stated simply, the consumer packaged-goods moats have been permanently damaged.
(This article originally appeared at 1 p.m. ET today on Real Money, our premium site for active traders. Click here to get great columns like this from Jim Cramer and other writers even earlier in the trading day.)
Apple is a holding in Jim Cramer's Action Alerts PLUS Charitable Trust Portfolio. Want to be alerted before Cramer buys or sells AAPL?
More of What's Trending onTheStreet:
At the time of publication, Kass was short AMZN (small) and AAPL (small).
Action Alerts PLUS, which Cramer co-manages as a charitable trust, is long AAPL.