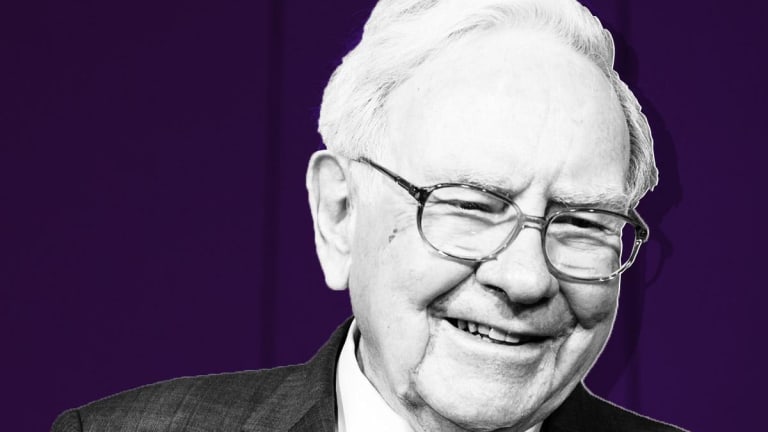 Warren Buffett Adds RH Shares to Berkshire Hathaway Portfolio, Filing Shows
Berkshire also picked up stake in Occidental Petroleum.
Warren Buffett's Berkshire Hathaway (BRK.A) - Get Berkshire Hathaway Inc. Class A Report (BRK.B) - Get Berkshire Hathaway Inc. Class B Report launched new positions in Restoration Hardware parent RH (RH) - Get RH Report and Occidental Petroleum (OXY) - Get Occidental Petroleum Corporation Report according to an SEC filing Thursday.
Berkshire's latest 13F filing, reporting the company's shareholdings as of the end of September, shows a stake of 1.2 million shares in RH and one of more than 7 million shares of Occidental.
Both stocks rose in after-hours trading with RH gaining $11.48, or 6.6%, to $186.70 and Occidental up 64 cents, or 1.7%, to $38.40.
Other stocks in Berkshire's portfolio were mixed Thursday
StoneCo shares (STNE) - Get StoneCo Ltd. Class A Report rose 96 cents, or 2.67%, to $36.95. Kraft Heinz shares (KHC) - Get Kraft Heinz Company Report fell $1.94, or 5.9%, to $30.96.
Berkshire Hathaway A shares BRK.A fell $100.00, or 0.03%, to $329,302.00. Berkshire Hathaway B shares BRK.B fell 41 cents, or 0.19%, to $219.36.