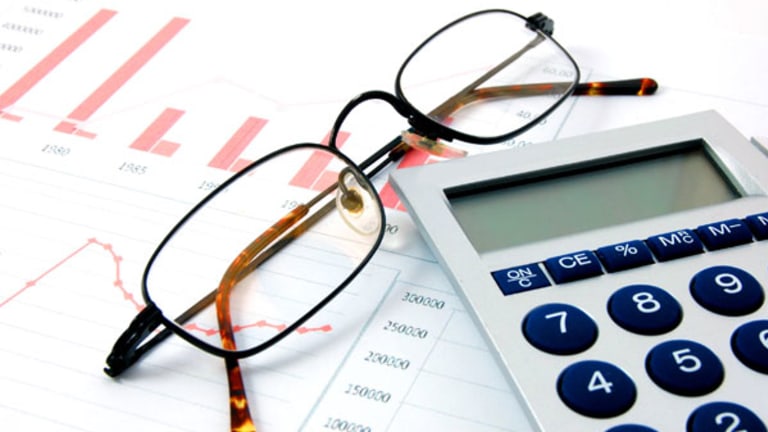 Wanted: a few good sponsor deals
: 2013's M&A scene is clearly down, and PE's famed club deals are out.
: 2013's M&A scene is clearly down, and PE's famed club deals are out.
NEW YORK (
) --The new normal for private equity appears to be one where general partners must go their own way, without consortium strategies and a herd mentality to mint a fortune off deal fees.
In the meantime, bankers will have to count on strategics that hoarded cash during the recession to generate their fees. So far into 2013, that hasn't exactly panned out well for banks.
The news is that big private equity deals are dead right now; or at least consortium deals are finished. Instead of mega mergers and acquisitions, the deals that have come to characterize private equity as of late are decidedly unflashy buys:
Bain Capital Partners
and
Golden Gate Capital
teaming to buy
BMC Software
in a $6.9 billion deal, or
Kohlberg, Kravis & Roberts
$3.9 billion leveraged buyout of industrial machinery maker
Gardener Denver.
There has not been a PE deal for more than $10 billion, in the pure traditional sense, since the onset of the financial crisis nearly five years ago.
The notion that the buyout of
Heinz
is, in fact, a private equity deal is downright absurd: Warren Buffett's
Berkshire Hathaway
(BRK.B) - Get Report
wasn't just the party with most of the deal's equity. It was his relationships that were crucial in securing financing, as well.
In fact, the contrast between the flurry of strategic deals, such as drugmaker
Perrigo's
(PRGO) - Get Report
$6.7 billion deal to buy competitor
Elan
(ELN)
, the $35 billion mega-merger between
Publicis
and
Omnicom
(OMC) - Get Report
, and the latest struggling attempt at a mega-LBO (leveraged buy out)--meaning
Dell
(DELL) - Get Report
--serves as a reminder of how private equity's buying behavior has changed since the financial crisis, when nearly every large-cap PE firm hitched billions onto deals that would go on to tarnish the industry and cost limited partners dearly.
Michael Dell and
Silver Lake
continue to try to bend their stake into one that would be sufficient to buy Dell. Carl Icahn continues to throw kitchen sink after kitchen sink in the way of their intentions. The latest beef in the ongoing deal saga is Icahn's challenging the LBO team's attempt to rearrange voting rules on the eve of the Aug. 2 shareholder special meeting date.
Absent a new voting structure, it appears the LBO will not get done at $13.75 per share--especially taking into consideration where Dell's stock traded to begin the week. And Silver Lake's refusal to increase its bid to the $14 per share that likely would have sealed the transaction by now demonstrates that this is one private equity firm that wants to act with restraint and not just throw limited partners' money after what might turn out to be a troubled deal.
Private equity shying away from the big deals of yore has not stopped some executives from seeking out sponsors with LBO aspirations and extensive operational expertise.
Richard Schulze shopped his best intentions for
Best Buy
(BBY) - Get Report
to private equity firms and lenders galore, only to strike out. It is likely private equity would have never even considered taking the Minnesota-based electronics retailer private absent of the founder's call to arms. Similarly, the Dell LBO would be totally impossible without the PC maker's founder.
In the meantime, all of this isn't to say PE has been totally out of the M&A picture in 2013: Worldwide, and in the Americas, PE deal activity grew 23%, according to data released last week from
Reuters
, while total M&A has fallen globally by 12%.A bright spot for PE, and for the withering M&A scene, has been consumer deals, which are up so far this year. Within that space is a lesson from an operational mastermind in a mature industry that acted with founder mentality that ought not get lost amid the $40 billion in drug and advertising transactions announced Monday.
Richard Baker has carried out a plan of corporate development for years, putting three retail titans together into one entity that has it on the precipice of becoming a dominant North American department store player.
Baker's 2008 deal to buy Canada's
Hudson's Bay
dovetailed with his private equity firm
NRDC Equity Partners'
ownership of
Lord & Taylor
(acquired in a $1.2 billion 2006 deal). From Hudson's Bay, he spun out, in 2011, underperforming leases in Zellers stores to American megastore
Target
(TGT) - Get Report
, which paid almost $2 billion for its big push into Canada. A 2012 initial public offering helped Baker shore up his retail empire with more cash, building to his plan to acquire
Saks
(SKS)
in a deal worth $2.9 billion, including debt, announced earlier this week. There are few crown jewels in the department store real estate game left for Baker to buy.
Having ushered his investment through an economic downturn, Baker has transitioned three disparate assets into one retailing monolith. While so many other private equity firms are trying to kick billions of dollars worth of debt into perpetuity in hopes of achieving an exit, the executive who has more operational experience than understanding of financial mechanics was the only general partner who made headlines so far this week.
When other LBO shops that were responsible for megadeals six and seven years ago finally do start making headlines, it may not be for their operational know-how--it may, more likely, be a tale of financial engineering and bullish commodity bets failing to pan out over a long-term investment.
--Written by Jonathan Marino--