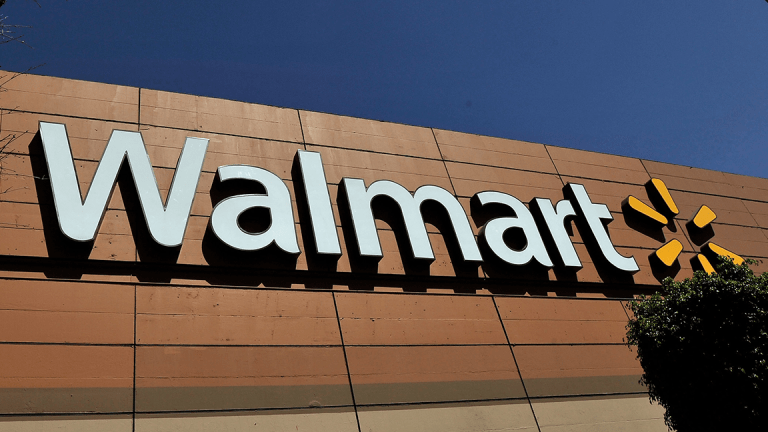 Walmart to Raise Minimum Age to Buy Tobacco Products to 21
Retail giant Walmart will raise the minimum age for buying tobacco products to 21 as of July 1.
Walmart (WMT) said Wednesday it was raising the minimum age to purchase tobacco products in its stores, including e-cigarettes, to 21 as of July 1.
The Bentonville, Arkansas-based retail giant said the change will cover Walmart and Sam's Club stores across the U.S. Walmart also is in the process of discontinuing the sale of fruit-and dessert-flavored electronic nicotine delivery systems.
John Scudder, Walmart's U.S. chief compliance and ethics officer, said in statement on the company's website that "we received a letter from the U.S. Food and Drug Administration about the policies we have in place to prevent the sale of tobacco and electronic nicotine delivery systems to anyone under age."
"While we have implemented a robust compliance program," Scudder said, "we are not satisfied with falling short of our company-wide goal of 100% compliance. Even a single sale to a minor is one too many, and we take seriously our responsibilities in this regard."
In a letter to the FDA., Scudder said Walmart routinely monitors its age-verification controls by using a third party to execute its secret-shopper program. He said the company planned to conduct about 8,000 secret-shopper visits. He also said Walmart was strengthening its disciplinary action for failed secret-shopper checks.
Walgreens Boots Alliance  (WBA) and Rite Aid (RAD) both announced last month that they would raise the minimum age required for customers to buy tobacco products in their stores to 21 beginning Sept. 1.
Tobacco companies were trading lower Wednesdy. Shares of Altria Group (MO) were off 1% to $52.38, British American Tobacco (BTI)  fell 1% to $37.09, and Phillip Morris (PM) slipped nearly 1% to $83.71.
As of May 1, 12 states - Arkansas, California, Delaware, Illinois, New Jersey, Massachusetts, Oregon, Hawaii, Maine, Utah, Washington and Virginia - have raised the tobacco sale age to 21, along with at least 450 localities, according to the Campaign for Tobacco-Free Kids.
The Centers for Disease Control said on its website that tobacco use starts and become established primarily during adolescence, with nearly nine out of 10 cigarette smokers first trying cigarette smoking by age 18, and 98% of smokers first trying smoking by age 26.