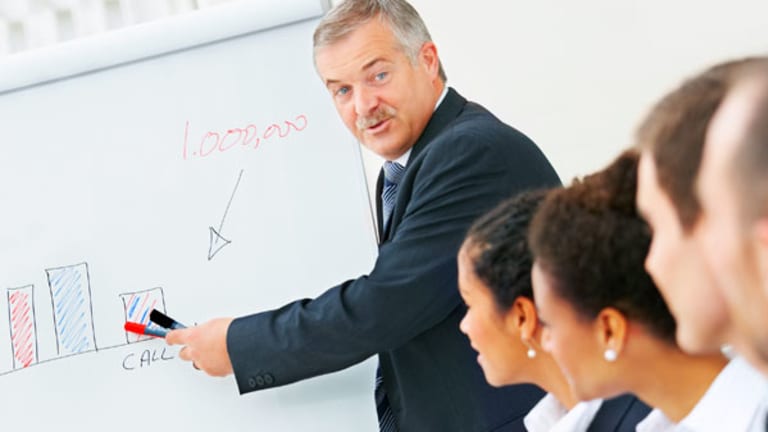 Wall Street Banker by Day, Volunteer at Home in Hoboken by Night
'I think I actually added a lot of value today,' says Barclays' Rachel L. Simons.
NEW YORK (
) -- When Rachel L. Simons woke up at 5:45 a.m. on Wednesday, she had no idea how long it would take her to cross the Hudson River from Hoboken, N.J., to Midtown Manhattan, where she works in the equity sales unit of investment bank
Barclays
(BCS) - Get Free Report
.
Little did she know that her Wall Street skills would be put to the test as a hurricane-relief worker upon returning to a mostly powerless, flood-stricken hometown.
For Simons, like many in Greater New York reeling from the aftermath of Hurricane Sandy, Wednesday marked an attempt at a return to normal amid devastating conditions.
Wall Streeters like Simons prepared for the
Nasdaq
and the
to reopen trading, and professionals across New York's boroughs navigated work commutes marked by long walks, bus rides in heavy traffic and a dormant subway system.
The real twist for Simons came after the trading day and in her return to Hoboken, one of the hardest non-coastal cities
by Hurricane Sandy. By midnight on Tuesday,
National Guard
troops had arrived at the riverfront city to evacuate people in life-threatening peril. Their work continued through Wednesday and is likely to go on for days.
Most Hoboken residents remain without power, Internet and, in some instances, are in urgent need of drug prescriptions, water and food.
Simons' apartment on Hudson Street in Hoboken had electricity and Internet -- it's one of the few areas left relatively unscathed compared with the city's
flooding and power outages.
"What do I do with my time?" she said. "Do I watch the destruction on TV? So I went down to City Hall and I am so happy I went."
Simons arrived to a City Hall in need of a wide array of volunteer work, and with its mayor, Dawn Zimmer, dispatching helping hands for a range of
Federal Emergency Management Agency
and National Guard-assisted recovery tasks.
National Guard at Hoboken City Hall
In what Simons calculates as six hours of relief work from when she returned to Hoboken to midnight, the banker by day was going door-to-door in the city to hand out National Guard MREs
meals ready to eat and poll residents on urgent prescription needs by nightfall.
According to media reports, 20,000 Hoboken residents remain stranded, and many in dire need have been evacuated by the guard's emergency work.
Simons seemed most proud of how her Wall Street skills came to immediate use amid a chaotic recovery effort that still needs far more helping hands, supplies and time.
After volunteers broke up into what Simons calls "sub teams," she and a pharmacist went door-to-door on an assignment to find or fill in missing information on the urgent drug-prescription needs of Hoboken residents. Given a set of hand-scrawled notes compiled through the day with hard-to-understand information on prescriptions, dosages and pharmacy locations, Simons decided her daily work building trading spreadsheets on
Microsoft
(MSFT) - Get Free Report
Excel could be put to good use.
Once her team had finished its canvassing, Simons rushed home to make a spreadsheet that described the location of patients, their prescriptions, dosages and the priority of their drug need -- with input from her medically trained colleague of just a few hours.
Prescriptions deemed most urgent at the top of the Excel file filled 20 to 30 columns.
"I think I actually added a lot of value today," Simons said.
Hoboken Mayor Dawn Zimmer and Rachel L. Simons
Simons said the spreadsheet will be sent to each of Hoboken's pharmacies. She hopes that, with the help of the Guard and FEMA's assistance, it will come to good use. Of the prescriptions deemed priority on the Excel file, "those are people who, if they can't get their blood-thinner medication, could have a heart attack," Simons said.
As Simons was dispatched on recovery efforts that also included organizing supplies for an emergency shelter in Hoboken's Wallace Primary School No. 6, she was acutely aware of Wall Street's negative reputation, and even for criticisms levied against
Goldman Sachs
(GS) - Get Free Report
in the wake of Sandy, after lights remained on at the bank's Lower Manhattan headquarters amid blackouts across the area and a power crisis at downtown hospitals NYU and Bellevue.
On a bus of volunteers to help in door-to-door recovery efforts, Simons said she heard "ridiculous comments" about Goldman's energy situation and the industry generally -- on Tuesday the bank took to
Twitter
to offer its emergency power to Lower Manhattan residents -- and thought, "little did they know here I am volunteering with them."
She saw little distinction between what's known as Wall Street and Greater New York, referring to the financial sector as lifeblood for the local economy.
Like Hell's Kitchen, the Upper East Side and other parts of New York, Hoboken, with its easy access to Midtown and Wall Street, is considered a hamlet for up-and-coming bankers and traders like Simons.
Simons said a Hoboken friend working at real estate investment specialist
Cohen & Steers
(CNS) - Get Free Report
had put up 10 residents in his apartment as of Wednesday, and was offering cell phone power charges and Internet to residents without electricity. She was also aware of people with finance jobs at the likes of
Johnson & Johnson
(JNJ) - Get Free Report
, who were lending Hoboken a helping hand on Wednesday.
National Guard in Hoboken
In the New York area, Hurricane Sandy has split those with basic services like power and water from those who remain mostly in the dark.
On Thursday, Simons says she will try to press those at Barclays' U.S. headquarters in Midtown who, like her, are in good shape to volunteer time or resources to Hoboken's recovery.
"You go to Hoboken and there are army trucks. It's totally different," Simons said of the difference a commute across the Hudson River makes.
Around midnight on Wednesday, Simons posted a note to friends on
Facebook
(FB) - Get Free Report
asking for an array of supplies and volunteers who can speak Spanish. She said she would try to collect money for supplies and groceries from colleagues at Barclays to buy in Manhattan and bring back to Hoboken on Thursday evening.
"Maybe I can send an email out to the floor," Simons said.
A Thursday morning email sent by Simons to colleagues, friends and family outlines which donations Hoboken City Hall says are needed -- emergency blankets, flashlights, bottled water, diapers and formula supplies, to name a few -- and how Hoboken residents can volunteer on food, water and prescription delivery efforts, among many tasks.
Non-Hoboken residents outside of emergency personnel aren't allowed in the city.
Simons expects Wednesday's efforts were just a first step in what will likely be a lengthy recovery effort, echoing comments made by President Obama, New Jersey Gov. Chris Christie and other officials charged with disaster response. "I think this is the beginning of a long road," Simons said of the work being done in Hoboken.
She plans to remain a Wall Streeter by day and a volunteer by night to help Hoboken.
-- Written by Antoine Gara in New York
Supplies at Wallace No. 6 Elementary School in Hoboken
For more on Hoboken's recovery effort and how to help those in the need in the wake of Hurricane Sandy, below is a list of links that will be updated though the day.
For details on how to help in Hoboken, see the Mayor's
Facebook page for volunteer and emergency relief bulletins
and the
official Web site of Hoboken City Hall
that is calling for volunteers.
Also see
Timeout New York's
blog on
how to help in New York City
President Obama, Republican candidate Mitt Romney and scores of elected officials have called for those across the country to
donate money to the American Red Cross
, if they have resources. The relief agency is also
calling for urgent blood donations
.