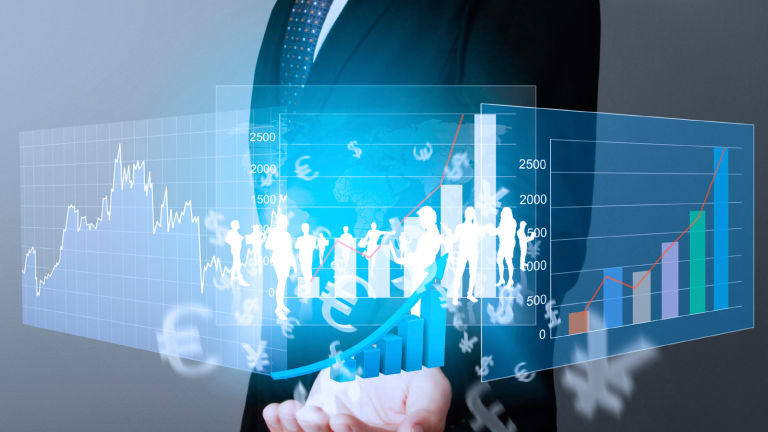 Wall Street's Passion Project Raises $63 Million for Expansion
Formed in 2014 with investments from financial institutions including Goldman Sachs and Bank of America, Symphony has previously raised about $170 million to solve an 'industrywide communication challenge.'
Symphony Communication, the Wall Street-backed firm that offers a secure messaging system for bankers, has raised an additional $63 million to speed up customer adoption and move into new markets.
The latest funding round was led by BNP Paribas (BNPQY) , the Palo Alto, Calif.-based company said in a statement today. Formed in late 2014 with an investment from financial institutions including Goldman Sachs (GS) - Get Goldman Sachs Group, Inc. (GS) Report , Bank of America (BAC) - Get Bank of America Corp Report and JPMorgan Chase (JPM) - Get JPMorgan Chase & Co. (JPM) Report , Symphony has previously raised about $170 million to solve an "industry-wide communication challenge."
Its creation followed media reports in mid-2013 that reporters at financial services vendor Bloomberg LP had used the company's eponymous financial-data terminal to gather information on clients including Goldman, who pay roughly $20,000 a year for a single subscription to the service.
While the terminal, which made founder Michael Bloomberg a billionaire, compiles data from stock and bond trades to acquisition history, among its most popular features is a secure instant-messaging service that lets traders communicate privately with each other.
Enabling such conversations is at the heart of Symphony's services, too, though executives have shied away from speculation that it was intended to be a "Bloomberg-killer." The firm provides its hundreds of thousands of licensed users an alternative to traditional telephone and e-mail, allowing them to share documents on a cloud-based platform and conduct meetings via conference and screen-sharing.
"We are doing something that nobody has really attempted," Symphony CEO David Gurle said in a telephone interview. "We are bringing three core collaboration needs that today are served by three different companies, in general, for large organizations: internal communications, market collaboration and business-to-business and business-to-consumer collaboration."
Large corporations such as JPMorgan or Goldman might have three different suppliers, if not more, to serve those needs now, but through Symphony, they have one common platform.
"It provides them the reach that none of those segregated platforms can," Gurle said. "That's, I think, where the real game is for us. It's very different than, as you can imagine, Bloomberg is addressing. We are on two different destinies, two different trails, and I think we would like to keep it this way."
Symphony's expansion comes as digital innovations are transforming portions of the finance industry far beyond Wall Street, allowing lenders to evaluate credit applications in minutes instead of days and letting consumers transfer money to each other -- and even deposit paychecks -- using their smartphones.
Even Goldman, long known for its investment-banking services, has moved into consumer services with its online lending division, known as Marcus, and invested heavily in digital capabilities.
"There are times when we feel like given our core technology skills, we're in a position to develop technology which will be better enhanced outside of the firm ultimately, even though we've incubated it in the firm," president and co-COO Harvey Schwartz told analysts on an earnings call in October.
"Symphony would be a great example of that," he added. "We feel like as an information-sharing platform with better security, better compliance controls, we felt like that was something better utilized by a broad range of market participants."
Editors' pick: Originally published May 16.