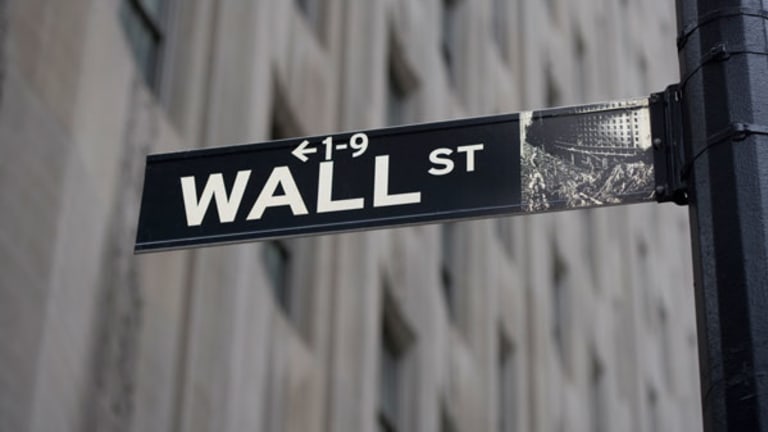 Wall Street Job Growth Driving Sales Gains at Recruiters Like Robert Half
The hiring of accountants and other finance experts is accelerating in the U.S., outpacing growth in overall hiring.
The hiring of accountants and other finance experts is accelerating in the U.S., outpacing growth in overall hiring.
NEW YORK (TheStreet) -- The hiring of accountants and other finance experts, typically the last part of the labor market to rebound from an economic downturn, is beginning to outpace overall employment in the U.S.
Big U.S. staffing firms -- such as Robert Half (RHI) - Get Report, Kforce (KFRC) - Get Report, and Resources Connection (RECN) - Get Report -- are finding it easier to book jobs for both temporary and full-time workers. And conservative CFOs, who typically control the purse strings for finance and accounting staffs, are becoming more willing to shell out cash amid signs of a sustained recovery.
Robert Half, the leading staffer in in the U.S. for finance and accounting positions, said in last week's earnings report that permanent-placement staffing revenue in the U.S. increased by 16% year-over-year, while temporary and consultant staffing increased by 15%. Protiviti, Robert Half's global financial consulting arm, grew by a whopping 26% in the U.S.
And the federal Bureau of Labor Statistics maintains a projected 1.8% growth rate for professional and business services through 2022, compared with a 1.2% rate for all other services. As of March, the U.S. unemployment rate was 5.6%, three percentage points higher than the rate for management, business and financial services.
"Finance and accounting jobs have been in recovery mode for a number of quarters for a variety of reasons," said Mark Marcon, a senior research analyst with Robert Baird who specializes in human capital and technology solutions. "One is that the overall economy is getting better; two is that there is more regulatory and compliance work from the federal government; and three is that more regulatory and data generation is being required by 'Big Four' accounting firms to meet standards."
The "Big Four" accounting firms -- Deloitte, PricewaterhouseCoopers, Ernst & Young, and KPMG -- are finding themselves under the microscope of the federal Public Company Accounting Oversight Board, a regulatory agency seeking to tidy bookkeeping practices of public companies, Marcon said.
The board, first mandated by the Sarbanes-Oxley Act in 2002 to audit accounting companies in the wake of the Enron and WorldCom scandals, expanded its purview in 2010 to include broker-dealers, furthering widened the job pool for accountants.
"There has been a burst of growth in compliance," said Randle Reece, a senior equity analyst with Avondale Partners. "Compliance has been where there's the most wage inflation now -- on average, 5% wage inflation for compliance, while the monthly average for wage inflation in the labor market as a whole has been roughly 2%."
The growth has been a boon for Robert Half, whose shares have risen 31% over the past 12 months. Still, its international staffing expanded more slowly than in the U.S., at 6.2% for permanent positions and 10% for temporary placement.
"They are going to keep growing," Marcon said. "But as you start going against tougher comparison periods, they will show slower year-over-year revenue growth. Acceleration will be less likely to be sustained because it will be strong growth on top of strong growth."
Shares of competitor Resources Connection rose 25% over the past 12 months, and the company posted an 11% gain in sales for the first quarter, compared with the previous year.
Kforce, which reports earnings after the market closes on Tuesday,  gained a mere 4% over the past 12 months, although sales increased by 13% in 2014.
"The main issue overhanging Kforce is their Government Solutions business," Reece said. Government staffing operations make up more than 9% of Kforce's business, while only 23% of sales were derived from finance and accounting last year. By comparison, more than 50% of Robert Half sales are tied to finance and accounting.
"The growth is a reflection of the pickup in college-level employment, said Dan Dolev, an equity analyst with Jefferies. "Small business and Main Street are the sweet spots for Robert Half."
Still, the company's banner growth faces obstacles as demand for temporary workers slows.
"In the back half of an economic expansion, we expect low volume of job losses to hamper the need for temporary help," said Reece. "In the early phase of the expansion, you have a lot of good workers needing work. The first phase tends to be heavy on temporary help, but as the business cycle matures, there's a slowing volume of temporary workers."