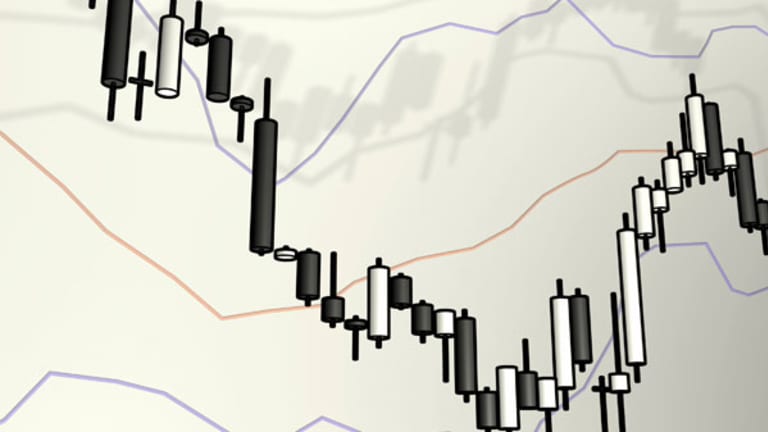 Wall Street Got Apple Wrong -- Again
If Apple's selloff yesterday surprised you, you just haven't been paying attention lately.
BALTIMORE (Stockpickr) -- Yesterday, Apple (AAPL) - Get Apple Inc. Report announced that it had sold 51 million iPhones and 26 million iPads in the fourth quarter -- a record result. Shares reacted by selling off almost 8% in yesterday's session.
>>5 Hated Earnings Stocks You Should Love
But if Apple's move surprised you, you just haven't been paying attention lately.
Yes, Wall Street did get Apple wrong this week -- again, I should add. But Main Street got it wrong too. And, as I'll show you, neither of those screw-ups changes the fact that there's still a big opportunity in shares right now.
Just like the last time I wrote a column about Apple, I want to be clear about one thing from the beginning: I own the stock. I'm not an "unbiased" journalist -- I'm an investment professional who's talking his book. But that still doesn't make anything I'm about to say any less true.
>>5 Rocket Stocks for a Volatile Week
I also have an admission to make: I don't know when the iWatch is coming out. I don't know when the iPhone 6 is coming out or how big it will be. I don't even have a revenue forecast for Apple's next fiscal quarter (set for release on April 21). Wall Street didn't get Apple wrong this week for any of those flaky reasons -- it got the facts wrong.
So I'm sticking with facts today.
For instance, the $39 billion in market value that Apple lost yesterday came after the company announced the highest sales in its history: $57.6 billion. Of that, the firm converted 22.7% of every dollar it generated into profit.
If we lived in a vacuum, those results would be staggering -- they mean that the company "too big to grow materially anymore" grew another 5.7% in the last 12 months. They also mean that there's still ample margin in one of the most competitive industries on Earth.
And remember, this was the quarter of the iPhone 5s and iPhone 5c, devices that initial reactions literally called "the most disappointing in the company's history."
Apple took a product launch approach that's been extremely successful in the past and managed to sell a record 51 million iPhones in a quarter with it. No surprise there.
But yesterday's selloff in Apple shouldn't have been surprising either. Apple is a perennial earnings disappointer. In the eight of the last nine consecutive quarters, Apple has reacted to earnings releases by trading the next session either flat or steeply down. Only one of those nine quarters gave investors an earnings-induced pop. Over that period, revenue at Apple increased by 24%.
Even more significant, according to Birinyi Associates, Apple has closed lower post-earnings two-thirds of the time since 2004. The disconnect between "Apple the company" and "AAPL the stock" isn't a new thing all of a sudden.
Apple, The Company
From a fundamental standpoint, there's a lot to like about Apple, the company.
You don't need to be a master of complex financial modeling either -- Graham and Dodd would have liked this stock. Apple's current P/E ratio is 12.5. For comparison, tech peer and sometime AAPL competitor Amazon.com (AMZN) - Get Amazon.com, Inc. Report currently trades for a multiple of 1,408 times its last four quarters' profits.
Okay, that's a bad comparison.
But then again, so is looking at "naked" P/E at all. It ignores the fact that Apple now has $141 billion in net cash and investments on its balance sheet, enough to pay for more than 31% of the AAPL shares at current price levels.
Take that huge cash position out of the P/E ratio, and it suddenly drops to a measly 8.6. That's more than a full standard deviation away from the average P/E ratio of the S&P 500. In other words, Apple, the biggest stock on earth, is so cheap that it's a statistical anomaly.
Take out all of the financial buzzwords, and the verdict is simple: If Apple never grew again, it would generate enough cash to fully reimburse investors for the price of their share purchases by 2022.
With new deals like the partnership Apple penned with China Mobile (a deal not factored into the quarter Apple announced this week), zero growth seems a tad pessimistic.
>>5 Big Trades to Survive the S&P's Cold Spell
Realistically, it's true that Apple can't deliver fast-paced growth and fat margins in its existing businesses forever -- it's too big. At some point, there aren't enough customers on the planet for that. That's arguably why Mr. Market has placed such a big discount on shares. But we're far from that saturation point in 2014.
The question, then, is when "AAPL the stock" will start trading like "the company" should.
AAPL, The Stock
Love it or hate it, there's no escaping the fact that, as an investor, you don't make money on Apple's fundamental successes. You make money when you buy shares for less than you sell them for.
Earnings and iPhone sales don't have a lick of impact on Apple's share price; all that matters is what investors think about those earnings and iPhone sales.
That's why Apple got shellacked on Tuesday.
>>5 Stocks Insiders Love Right Now
From a technical standpoint, yesterday's selloff was nasty. Back when Apple started auguring itself into the ground at the start of 2013, it was pretty clear that the stock was toxic. And it could be headed that way again.
Apple broke a major uptrend on Tuesday, shoving shares down to test support at $500. That's a price level that's been important in the recent past, so I'd expect buyers to put up a fight there. If they don't, it's going to get ugly for AAPL again.
For now, the medium and long-term trends are still very much up. I know that may sound surprising. How many investors realize that, even after Tuesday's drop, buying Apple six months ago would have outperformed buying the S&P by a factor of three?
So if you're a short-term trader, you were wrong on buying Apple. If you're investing on any other timeframe, it's a little early to call this rally dead. The Apple trade has treated the rest of us pretty well.
>>5 Shareholder Yield Winners to Beat the S&P 500
Apple has been extremely technically obedient for the last year, so the chart is still an extremely important tool for fundamental investors to use when planning an entry in shares. Look for buyers to step in at support before clicking "buy."
Is Apple an Acquisition Target?
Since Apple's earnings hit, there's been a lot of criticism of Carl Icahn's call that buying Apple was a "no-brainer." But most of those critics ignore the fact that buying Apple at $440 in mid-September, when Icahn said it, is certainly a no-brainer with the benefit of hindsight.
Heh, as if yesterday's selling somehow invalidated his fundamental reasons for owning shares of Apple.
And considering the bump Apple got when Icahn revealed his position last fall, publicly calling the stock a no-brainer on CNBC had to be an even bigger no-brainer.
Others have pointed out the fact that Apple's size is a hindrance. It's true. But Apple looks well-positioned as an acquisition target -- for itself.
>>5 Stocks Under $10 Set to Soar
I mentioned earlier that Apple's current cash on had is enough to pay for more than 31% of its outstanding shares at current levels. While management has given added emphasis to returning that value to shareholders in the form of buybacks and dividends, those payouts have fallen far short of what the firm is capable of.
Last quarter, AAPL returned $7.7 billion in cash to shareholders -- but it generated a whopping $22.7 billion in cash from operations.
Prominent investors such as Icahn are taking note -- and urging management to increase shareholder yield in 2014. That, too, seems like a no-brainer. With interest rates still smashed against historic lows and Apple's historic avoidance of so-called "transformative acquisitions" (mercifully, I might add), the firm has two options: Keep piling away cash, or use that cash to directly increase the value of shares. As I said a few months back, Apple has very few remaining reasons for not doing the latter.
To make money in Apple, you've got to be opportunistic. This company is fundamentally cheap, but the stock is in technical limbo. Waiting for a bounce off of support gets you in on the right side of both.
The bottom line is this: Wall Street got Apple wrong againthis week. But what else is new? Theres still time for investors to right themselves.
-- Written by Jonas Elmerraji in Baltimore.
RELATED LINKS:
>>3 Stocks Spiking on Unusual Volume
>>4 M&A Deal Stocsk to Watch in 2014
>>3 Huge Stocks to Trade (or Not)
Follow Stockpickr on Twitter and become a fan on Facebook.
At the time of publication, author was long AAPL. Jonas Elmerraji, CMT, is a senior market analyst at Agora Financial in Baltimore and a contributor to TheStreet. Before that, he managed a portfolio of stocks for an investment advisory returned 15% in 2008. He has been featured in Forbes , Investor's Business Daily, and on CNBC.com. Jonas holds a degree in financial economics from UMBC and the Chartered Market Technician designation. Follow Jonas on Twitter @JonasElmerraji