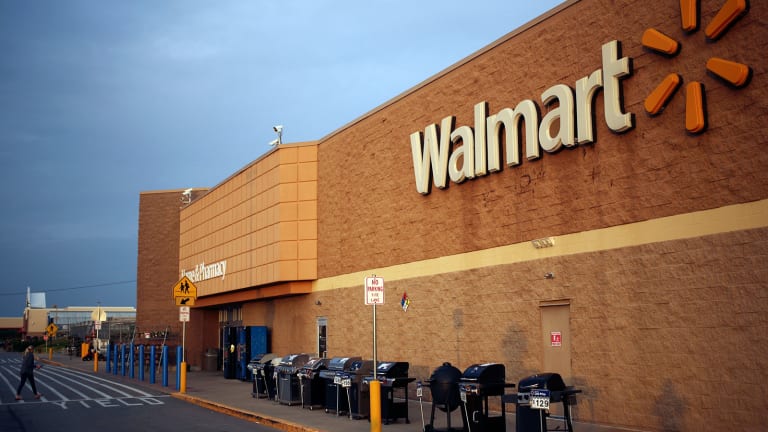 Wal-Mart to Vendors: The Chinese Yuan Is Lower, So Cut Your Prices Too
Wal-Mart is putting pressure on its suppliers to share the extra profits they've made due to the devaluation of the Chinese yuan.
NEW YORK (TheStreet) -- Wal-Mart (WMT) - Get Report is upping the pressure on its suppliers to share the extra profits they've made due to the devaluation of the Chinese yuan.
Reuters reports that Wal-Mart is seeking cost the prices it pays to more than 10,000 suppliers by 2% to 6% on various "made in China" products. According to reports, the retail giant is looking to pass on those savings on to customers and keep its own prices low.
Wal-Mart is a force to be reckoned with, raking in almost $500 billion in sales annually. It's not the first retailer to demand benefits from the cheaper yuan. Since China devalued its currency nearly 2% in August, companies like Toys R Us and Home Depot (HD) - Get Report have also been looking to vendors for cost savings. The weaker currency has made China's exports cheaper, especially when purchased with the strong dollar.
This latest news is in line with Wal-Mart's recent moves to alter vendor agreements. Back in June, the company began charging suppliers to store inventory in Wal-Mart warehouses, and is also looking to push back some vendor payment deadlines. Wal-Mart's share price has declined sharply this year in the wake of the company's announcement that it would to increase worker wages for half a million store-level employees and revamp the way it trains them. It has also invested heavily in its new e-commerce platform.
Wal-Mart has so far declined to comment on the supplier price cut requests. Critics have raised concerns over the increasingly cheap goods imported by manufacturers looking to cut their costs as far as possible. Bloomberg reports that The U.S. Consumer Product Safety Commission is inspecting less than 1% of imports, raising fears that retailers are failing to protect consumers, and particularly young children, from harmful and faulty products. Despite the limited number of foreign products being checked, around 16.4 million items bound for U.S. retail shelves have been stopped since 2012 for failing to meet U.S. regulatory standards.