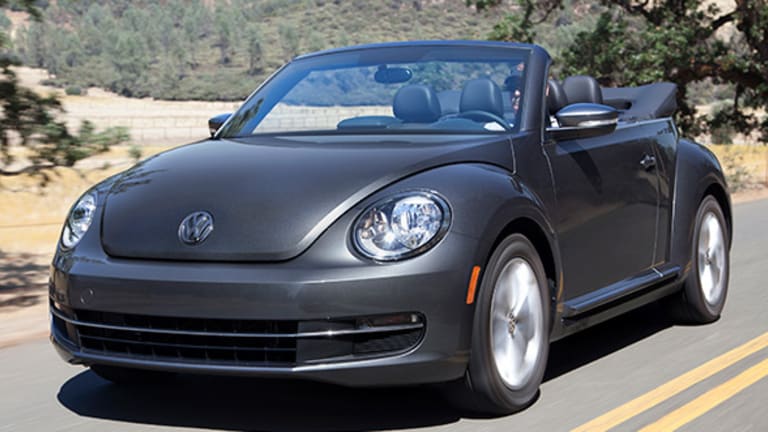 Volkswagen Drives Over Volvo for the First Time in More Than 50 Years
Volvo had been the top seller in Sweden for the last five decades.
Volvo had been the top seller in Sweden for the last five decades.
At long last, a happy day for beleaguered Volkswagen (VLKAY) . 
Volkswagen led the German stock market Tuesday morning after one of the automaker's signature models was named the most popular car in Sweden for 2016, overtaking the Nordic country's favorite brand for the last five decades.
Volkswagen shares advanced 1.9% to €140.4 at 10:10 a.m. GMT and was the biggest gainer among the DAX constituents in Frankfurt. 
Sales in the Wolfsburg, Germany-based car maker's Golf model was ranked the top in terms of passenger car registrations in Sweden, according to data released by the BIL Sweden, the country's automaker association. The Golf achieved 22,084 registrations in 2016, outranking three models sold by Volvo  (VOLVY) . The Volkswagen Passat ranked the fifth.
Volkswagen toppled Volvo off its top place for the first time in more than 50 years, according to the German maker. Since 1962, when the Volkswagen Beetle won first place, the Gothenburg, Sweden, maker has maintained its top position in its home country.
Registrations of passenger cars in Sweden advanced 7.9% to a record 372, 300, according the car association, which attributes the strength to a robust economy, richer households, record low interest rates and a stable labor market. Sales of light trucks jumped 15.3% to 51,700, also a cared.
Volvo shares edged up 0.7% to Swedish Krona 107.3 in Stockholm.