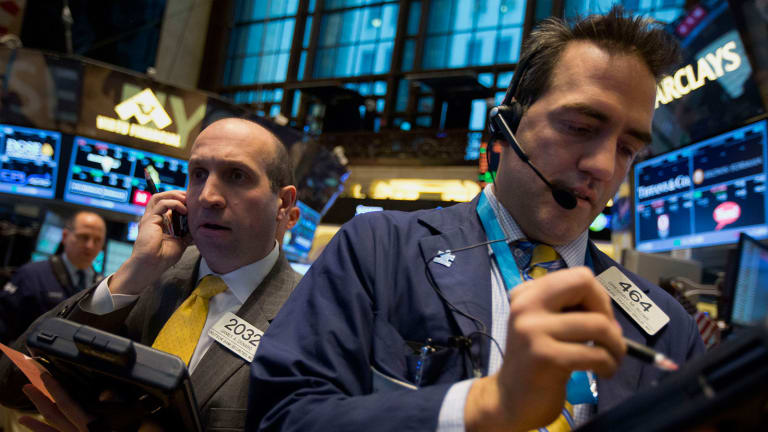 Volatility Slows Market's River of IPOs to a Trickle
The IPO pipeline has been extremely slow in the third quarter, closely mirroring the first quarter of this year.
NEW YORK (TheStreet) -- What had one point was a river of initial public offerings has dried up significantly during the third quarter, closely mirroring the first quarter of this year.
Jackie Kelley, IPO Leader at EY, said a choppy market and easy access to cash is keeping more firms private longer. "Volatility is the enemy of the IPO market," said Kelley. "We've been strung along by what's going to happen with interest rates and we had the China markets close and that had a rippling effect throughout global markets."
According to EY, the market has seen 30 IPOs, which raised $3.5 billion, in the United States in the third quarter, bringing the year to date total to 134. The third quarter of 2014 saw 86 deals, raising $16.8 billion. The second quarter of 2015 was much brighter, and more on track with 2014, with a total of 71 listings.
Kelley said the diminished output puts the overall pipeline in jeopardy of being the lowest since 2009.  She added that while there are plenty of companies, including high profile technology platers like Uber and Airbnb, that will most likely eventually IPO, they are not currently in the pipeline for the immediate future. And while one would think that this IPO freeze would weigh heavily on the profits of the investment banks, Kelley said they have been keeping busy doing other things.
"These businesses are all very diversified right now," said Kelley. "When IPOs are not hot, people are doing M&A deals and follow-on work and working with the public companies in the market today."
Technology IPOs are at a seven-year low, according to Kelley. Only 13% of U.S. IPOs to date have been in the tech sector and 17 total through August, with only one in the third quarter.
Tech companies valued at more than $1 billion, or so-called unicorns, are not filing for IPOS because they are flush with cash and able to attract more. As a result, they have been able to grow their businesses without being distracted by Wall Street's quarterly demands. At least 117 private companies are valued by venture firms at $1 billion or more, according to EY, or nearly double the number from a year ago.
"Private money is going in, helping these companies mature so when they do come into the market, they are solid," said Kelley.