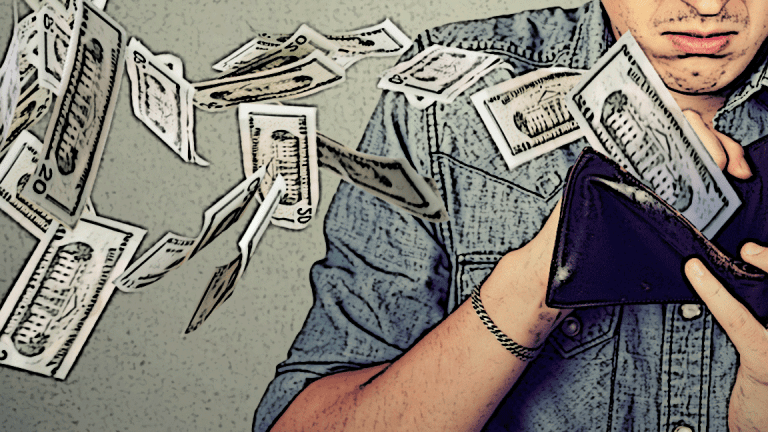 Astounding 98% of Financial Stocks Are Up Since Trump Got Elected
Financial stocks have shown remarkably consistent gains since the presidential election.
When it comes to performance by sector since the presidential election, it'd be hard to beat financials.
Only one of the 66 financial stocks in the S&P 500 on Nov. 8, 2016 has lost ground since that date. Put another way, 98.5% of financial stocks in the S&P 500 a year ago are higher today.
That compares with "only" 76% of stocks overall in the S&P 500.
Financials have enjoyed several big pluses over the past year.
The first is the general market euphoria -- perhaps delusion would be a better word -- about Congressional tax cuts. The second is anticipation of higher interest rates from the Fed, and the accompanying fatter margins. The third is the ongoing relaxation of regulation and oversight standards by the Trump administration. 
The average financial stock in the S&P 500 is up 32% since the election, and the median gain - midpoint of all 66 stocks is 30%.
The one loser in financials was Navient (NAVI) - Get Navient Corp Report , down 99 cents, or 7%, at $12.46. The student loan servicer was sued by the Pennsylvania attorney general in early October on allegations of deceptive lending practices.
Perhaps fittingly, the biggest gainer has been CBOE Global Markets (CBOE) - Get Cboe Global Markets Inc Report . The exchange operator and home to the eponymous volatility index I:VIX , is up almost $51, or 80%, over the past year. (Maybe that's where all the volatility went!)
Financials may be soaring, but Trump's golf empire may be a different story:
More of What's Trending on TheStreet:
Employees of TheStreet are restricted from owning individual shares.