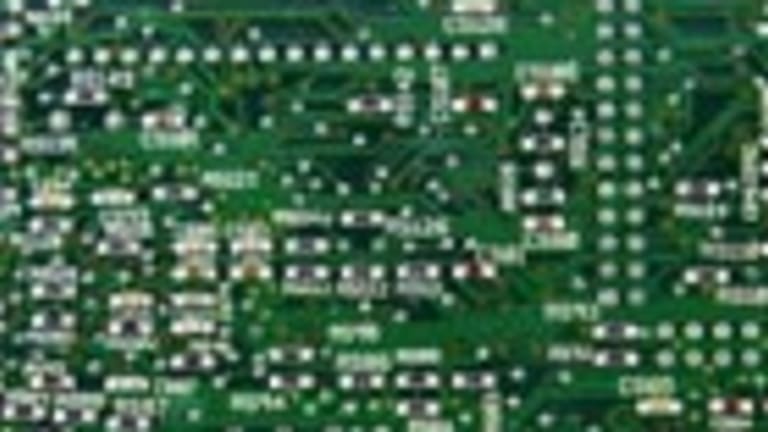 Vitesse Semiconductor Hopes Ethernet Strategy Will Aid Turnaround
Vitesse Semiconductor Chief Executive Chris Gardner speaks with TheStreet's Janet Al-Saad in an exclusive interview to discuss the company's turnaround strategy.
NEW YORK (TheStreet) -- Vitesse Semiconductor (VTSS) Chief Executive Chris Gardner hopes a shift in strategy will help the company's turnaround efforts.
Vitesse is now favoring Ethernet-based technology for carrier, enterprise, and Internet of Things networks over its more mature semiconductor product line. The company hopes to become part of a disruptive industry trend that will help it capture growing market share.
The Camarillo, Calif.-based company, which has a market cap of only $257 million, post a fiscal fourth quarter loss of 4 cents a share before interest, taxes, depreciation and amortization. New product revenue was up 73% from a year earlier, however.
Three analysts have initiated coverage of Vitesse this year, all offering buy or outperform ratings of the company's stock. TheStreet Ratings has a D-grade or sell rating on the stock.
Internet of Things is an industry buzzword that describes connectivity between objects, everything from remotely operated household appliances such as smart thermostats to broader applications, such as smart-energy grids. Enterprise IoT applications are a rapidly growing industry segment, expected to include about 25 to 30 million connected objects by 2020.
Vitesse projects that the market opportunity for this line of business may increase to about $3 billion by 2020, from about $1 billion, supplanting the company's mature product line.
Founded in 1984, Vitesse is a semiconductor connectivity company focused on a variety of next-generation Ethernet network technologies. The company, which primarily services the networking and communications industries, provides among other things, products such as Ethernet access devices for cloud services, carrier Ethernet switch engines and gigabit Ethernet dual-media and copper transceivers.
Follow @janetalsaad
This article is commentary by an independent contributor. At the time of publication, the author held no positions in the stocks mentioned.