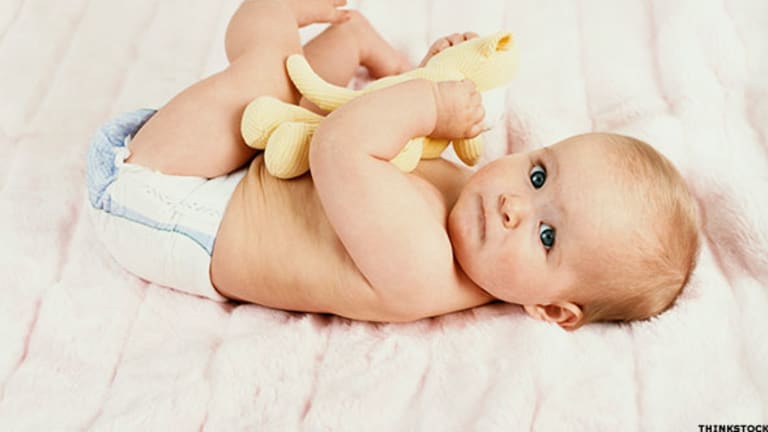 Virgin Now Gives a Year of Paid Parental Leave, Richard Branson Announces
Richard Branson's Virgin Management announces a policy of allowing up to a year of paid leave for new parents.
NEW YORK ( TheStreet) -- Richard Branson's Virgin Management is taking employee benefits to a new level, announcing today a policy allowing up to one year of fully paid leave for new parents. Virgin Management said it will allow new moms and dads, including adoptive parents, to receive up to 100% of their salary over a 52-week period of shared parental leave.
Employees with the company less than two years will receive 25% of their pay, while employees who have been with Virgin for at least four years will receive the full amount. Both parents share the total amount of leave, and can take it in turns or simultaneously.
Branson, founder of Virgin Group, which counts Virgin America (VA) as a subsidiary, said in a statement, "If you take care of your employees, they will take care of your business. As a father and now a grandfather to three wonderful grandchildren, I know how magical the first year of a child's life is, but also how much hard work it takes. Being able to spend as much time as possible with your loved ones is absolutely vital, especially early on."
Josh Bayliss, CEO at Virgin Management, added, "The introduction of the new Shared Parental Leave legislation was a great opportunity for us to review our existing maternity, paternity and adoption benefits, and offer something special to our people. This is a ground-breaking move from Virgin Management which demonstrates that the health and well-being of our people is at our core. Having a child is a life-changing experience and this policy means our employees have the opportunity to enjoy time with their families and have a great career."
There is no guaranteed paid parental leave for mothers or fathers in the U.S.
Earlier this month, Goldman Sachs (GS) - Get Goldman Sachs Group, Inc. (GS) Reportdoubled its paternity leave policy to four weeks off with pay following the birth or adoption of a child. Mothers receive up to 16 weeks for maternity leave.