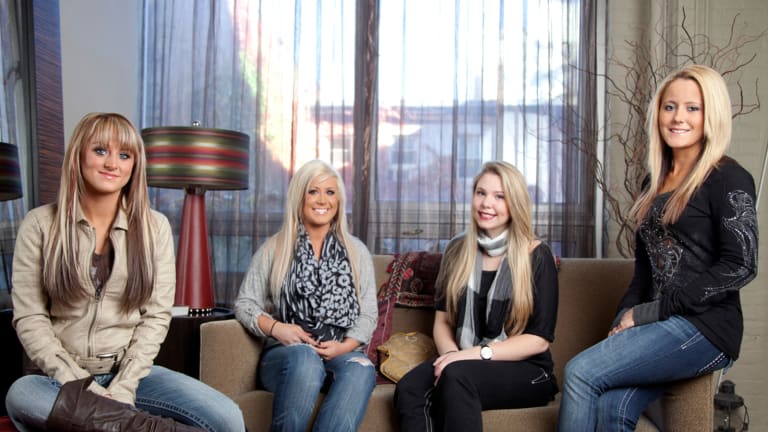 Viacom Board Shakeup Prompts Talk of Life After Dauman
Investors appear to be looking beyond the media company's legal and programming troubles to a change of management or even ownership.
Eventually, Viacom's (VIAB) - Get Viacom Inc. Class B Report management struggle will come to an end.
When that happens, there may be peace and solitude atop the owner of MTV, Nickelodeon and Comedy Channel, allowing its creatives to brainstorm in a workplace free of executive squabbles and convoluted legal battles. 
Of course, that day won't come until at least two courts rule on the long and tortuous spat between CEO Philippe Dauman and Viacom Vice Chairman Shari Redstone, and apparently her father, Sumner Redstone, the 93-year-old chairman emeritus' whose ailing health is a major focus of litigation. Sumner Redstone sought to remove Dauman and four other directors from Viacom's board on Thursday, actions that were immediately challenged in Delaware Chancery Court.
When those legal matters resolved, the new CEO, or maybe even a rejuvenated Dauman, will be forced to pick up a company that has mostly floundered for some four years. As of mid-April, shares of Viacom, which also owns Paramount Pictures, had lost 54% over the previous two years. Since then, it has rallied 18% on expectations for a change in corporate control.
In a statement Friday, Viacom said earnings for the quarter ended June 30 are expected to fall in the range of $1 to $1.05 per share. That result badly trailed Wall Street estimates of $1.38 per share, the average in a survey of 31 analysts compiled by Bloomberg. Viacom also said it expects U.S. advertising sales to decline by 4%. Another bad sign. 
Viacom blamed the downward earnings revision on the "theatrical underperformance" of Teenage Mutant Ninja Turtles: Out of the Shadows, and a "delay" in completing a licensing deal for the movie with a subscription video platform such as Netflix (NFLX) - Get Netflix, Inc. Report or Hulu, though Viacom wasn't that specific. Blame for that delay was laid at the doorstep of its "highly public governance controversy."
National Amusements, in an e-mailed statement, criticized Dauman for using Viacom resources to wage a court battle against the company's controlling stakeholder, Sumner Redstone, at a time when its operations continue to fall short of Wall Street expectations.
"There is no justification for Viacom to use company dollars to fund Dauman's and George Abrams' unfounded attack on Redstone's lawful decision to remove them as trustees from Redstone's trust, especially in light of Viacom's announcement that its fiscal third-quarter earnings will fall short of estimates. The need for strong, independent oversight of Viacom could not be more apparent."
On Friday, Viacom's stock rose early in the day before closing 1.4% lower at  $44.42, a sign that although investors want to look beyond the company's legal issues, its programming problems remain troubling.
A day earlier, shares jumped nearly 7% after Sumner Redstone's National Amusements asked the Delaware Court of Chancery to confirm the validity of removing chairman Dauman and four directors loyal to him from the company's board. Viacom countered by asking the same court to strike down the board overhaul. National Amusements holds a nearly 80% stake in the controlling shares of Viacom and CBS (CBS) - Get CBS Corporation Class B Report .
Valuing Viacom remains tricky. On one hand, investors have bid up the shares on expectation that Dauman may soon be replaced, and that the company could even be sold. But MTV, Nickelodeon, Comedy Channel and Paramount Pictures have all struggled to increase advertising sales.
For the moment, speculation is rife that Jeff Katzenberg, who recently agreed to sell DreamWorks (DWA) to Comcast (CMCSA) - Get Comcast Corporation Class A Report , could be called on to take over Viacom. Shari Redstone, whom Viacom has accused of using "her father's control to dismantle his own estate plan to serve her personal interests," has made it clear that she would like new management atop Viacom. She's also emphasized that she doesn't want the job.
Much has also been written about recombining CBS with Viacom. Redstone famously spun off CBS in 2005 to unlock value in Viacom, an owner of youth-focused programming. As it turns out, Viacom largely has struggled to remain relevant as Netflix, Alphabet's (GOOG) - Get Alphabet Inc. Class C Report YouTube and Facebook (FB) - Get Meta Platforms Inc. Class A Report take a larger and larger share of Millennial attention, while CBS has emerged as a must-have for any pay-TV bundle, large or skinny, online, cable or satellite. 
Whatever the course of future events, it's doubtful that the status quo will be retained at Viacom.
"The changes [Thursday] are unlikely to have been made by the Redstone family without thought on the future strategic direction of Viacom," Barclays media analyst Kannan Venkateshwar said in an investor note. "Therefore, we would also expect more newsflow around executive changes and other strategic initiatives, which could all be contingent on the Delaware court's approval."
Venkateshwar added that National Amusements' move on Thursday was "the first step in the right direction to strategically re-position the company."
Of course, everything depends on the courts. 
Jim Cramer, TheStreet's founder manager of the Action Alerts PLUS portfolio, weighed in on the recent changes at Viacom.
"There's not a lot of talk in Hollywood that the slate is good," Cramer said. "So Viacom is saying the slate is good going ahead, Hollywood is saying it's not."

Investors, Cramer said, aren't trading Viacom on the numbers. "The numbers are bad," he said.