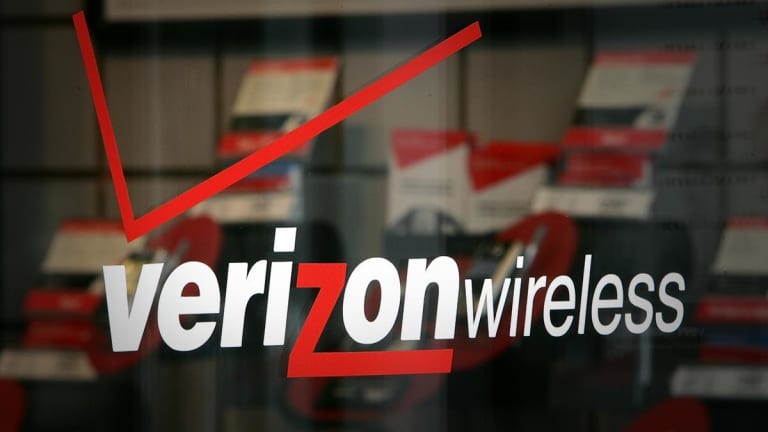 Verizon to Take Massive Charges From Employee Buyouts, Weakness at Oath
About 10,4000 Verizon employees agreed to accept buyouts from the company under headcount reduction program that will end in June 2019.
Verizon Communications Inc. (VZ) - Get Verizon Communications Inc. Report announced Tuesday that the cost of its employee buyout plan will range between $1.8 billion and $2.1 billion and will be recorded in the fourth quarter.
The telecommunications giant announced Monday that it was initiating an employee buyout plan that would reduce its headcount by 10,400 through June 2019, with nearly half of those employees exiting this month.
The company filed an 8-K Tuesday detailing the cost of the buyouts as well as a company segment that wasn't pulling its weight. Verizon identified its media business, which was branded "Oath," as a struggling segment in the Securities and Exchange Commission filing. 
"In connection with Verizon's annual budget process in the fourth quarter, the new leadership at both Oath and Verizon completed a comprehensive five-year strategic planning review of Oath's business prospects resulting in unfavorable adjustments to Oath's financial projections. These revised projections were used as a key input into the Company's annual goodwill impairment test performed in the fourth quarter," Verizon said in its filing. 
As a result, Verizon expects to record a non-cash goodwill impairment charge of about $4.6 billion in the fourth quarter, which eats up most of Oath's previous goodwill balance of $4.8 billion.
It's not all bad news for Verizon in the fourth quarter, however, as the company also said it expects to recognize a non-recurring deferred tax benefit of about $2.1 billion in the fourth quarter.
Verizon shares were up 0.9% Tuesday.