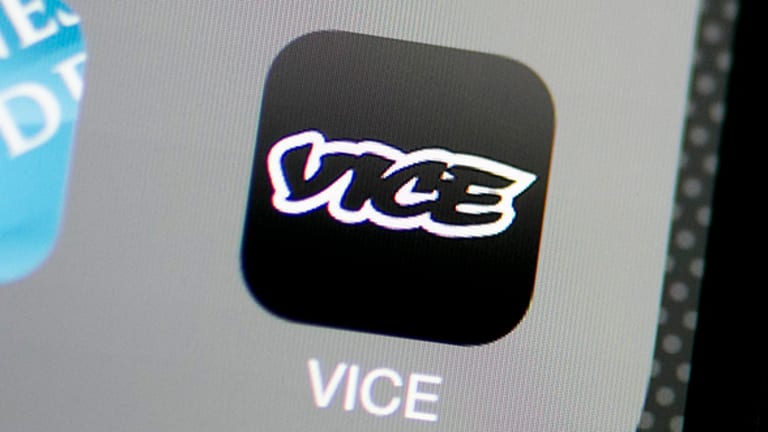 Verizon Partners with Vice to Win Millennial Hearts
Known as the leading producer of content for the younger generation, Vice has become a hot commodity for content providers
Known as the leading producer of content for the younger generation, Vice has become a hot commodity for content providers
NEW YORK (TheStreet) -- Vice Media is now on Verizon (VZ) - Get Report, and if the plan works out millions of millennials will soon follow. 
The focus for Verizon, which acquired Aol last month for $4.4 billion, is selling advertising around videos that travel well on mobile devices.
New York-based Verizon is the country's largest wireless provider, and the company is trying to amass video content for its mobile platform. The partnership with Brooklyn-based Vice, which will launch later this year, will bring exclusive content aimed at the coveted millennial demographic. It's also intended to make Verizon's wireless service more compelling for advertisers looking to target a younger audience.
"Vice is connecting with an entire generation in a way that no one else is," Terry Denson, vice president of content strategy and acquisition at Verizon, said in a statement. "And Verizon will connect consumers to Vice in a way that no one else does."
The partnership will bring the food, travel, tech and culturally themed videos from Vice to Verizon's new platform, the companies said. The original Autobiographies interview series from Vice is an example of content that promises to be a prominent offering on Verizon's wireless service. Vice is widely regarded as one of the leading producers of millennial focused content, and Verizon looks to attract the valuable demographic to its platform by partnering with the youth-focused media company.
Since announcing the mobile video platform, Verizon has announced several other content partnerships. The Scripps Network (SNI) will bring its lifestyle programming like the Food Network, Travel Channel and HGTV to Verizon's platform.
As more customers leave traditional cable bundles for internet base over-the-top television content, partnerships between content producers and content providers will become more common and more important, Ira Deutchman, co-founder of the digital exhibition company Emerging Pictures, told TheStreet.
"There is going to be a war between the services," Deutchman said. "The bundle will end up happening again, but the bundlers will be bundling over-the-top services instead."
In June,  Verizon acquired AOL, which has increasingly been putting money into original programming like Steve Buscemi's Park Bench, which adds to Verizon's offerings on the mobile video platform. The company also acquired AOL's adtech platform, which will allow the provider to use its in-house system to serve ads to mobile video viewers.