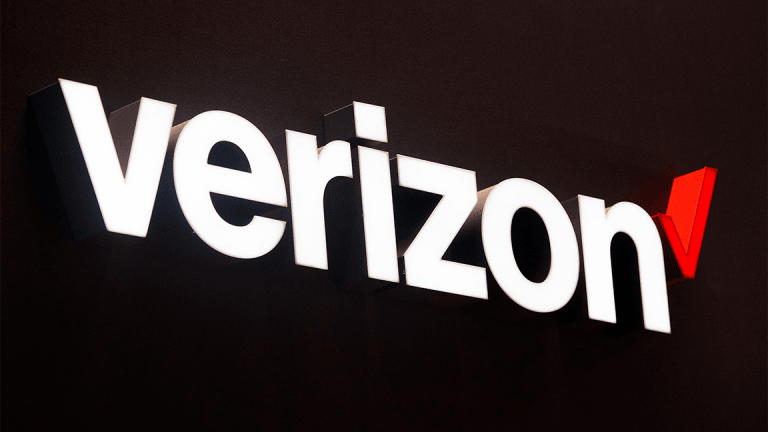 Verizon Fios Customers May Lose Disney Channels on Dec. 31
Disney has been running ads warning Fios customers they could miss the Rose Bowl if an agreement isn't reached.
If Verizon Communications Inc. (VZ) - Get Report and the Walt Disney Company (DIS) - Get Report don't come to terms on their contract renewal by Dec. 31, Fios TV customers may lose their access to all Disney channels.
The two media giants are engaged in a contractual dispute over higher fees. Verizon posted a note on its website to reassure customers that the company is in active good-faith negotiations to renew the agreement to keep the Disney network of channels.
Verizon and Disney shares were down 1.89% and 2.19%, respectively, as of 10 a.m.
The dispute spilled into the public eye after Disney began running ads that said ABC and ESPN could be blacked out in January, according to CNN. The ads said Fios customers could miss the Rose Bowl, some NFL playoff games and other sports programming.
Verizon said Disney is asking for hundreds of millions of dollars more for networks that have declining viewership.
"We've given Disney a reasonable offer to continue providing you access to its networks," read the statement in part. "Unfortunately, as of today, they have rejected our offers and there is a possibility that we won't be able to reach an agreement with them prior to our contract expiration on Dec. 31, 2018 at 5 p.m. EST." 
Disney posted a note to Verizon Fios customers on instantaccesstv.com stating that Verizon hasn't been "fair" in the negotiations.
"Unfortunately, so far Verizon has refused to reach a fair, market-based agreement with us, despite the fact that the terms we are seeking are in line with recent marketplace deals we have reached with other distributors," read Disney's statement in part.
If an agreement is not reached by deadline, Verizon Fios subscribers can lose access to the ESPN and Disney networks, WABC Channel 7, WPVI 6abc and Freeform.
Verizon also said Disney is demanding the inclusion of other regional sports channels like the ACC Network in order to move forward with the contract renewal. The company said it is trying to protect its customers from higher cable bills, as the rising cost of programming is the biggest factor.
"We don't want to increase customers' rates due to unfair price increases from programming partners, and we'll work tirelessly to ensure that does not happen," the company said in the statement.
Disney went so far as to guide Fios customers to other products if an agreement isn't reached by deadline. The company said customers have more choices to find Disney channels, like Comcast and Charter among others and streaming services like DirectTV Now and Hulu with Live TV.
Media companies have been struggling to retain cable subscribers due to new streaming services that provide the same channels for less and allow for skinnier live TV bundles that are cheaper than cable.
Disputes over fees are becoming more common as television viewership declines and media companies demand more for their content to make up for lost revenue.
Disney nearly experienced a blackout of its channels on Altice USA Inc. (ATUS) - Get Report in 2017 after reaching a settlement beyond the contract deadline. The issue then was higher fees Disney was charging Altice to make up for its heavy spending on sporting rights.