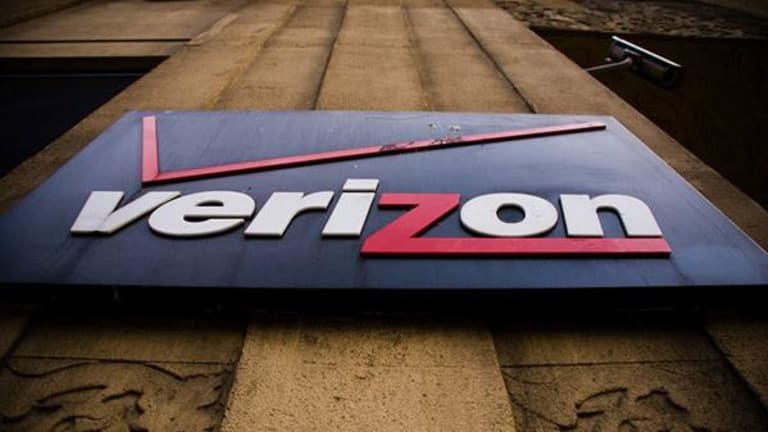 Verizon Exit From Trade Group Signals a Departure From Its Entrepreneurial Roots
Verizon is leaving the community of companies who believe in investment and facilities-based competition.
Move over, Brexit. There's a new exit making waves: Verizon's (VZ) - Get Verizon Communications Inc. Report , as evidenced in this ex parte filing at the Federal Communications Commission (FCC). 
Verizon is not leaving an economic union but instead the community of companies who believe in investment and facilities-based competition, particularly in the business data services (BDS) market, now the subject of proposed FCC price regulation. And it appears the company is also abandoning certain long-held economic principles, as well.
Since 2003 -- a virtual eternity in the fast-paced world of telecom -- Verizon has staunchly advocated for investment, deployment of fiber, and facilities-based competition. Verizon's once-visionary leadership coined the phrase 'new wires, new rules/old wires, old rules' used by the FCC to create pro-fiber investment policies that helped spur the deployment of its modern high-speed broadband network. The "Fi" in FiOS, a central part of Verizon's corporate strategy and broadband buildouts -- stands for fiber, after all.
Yet Verizon now trumpets a deal with the competitive local exchange carrier (CLEC) trade association INCOMPAS that favors price regulation in the BDS market. Why the sudden change? Some might suggest that Verizon's proposed mergers currently pending before the FCC and other government agencies might be the reason why the company is now simply driving 55 past the speed trap giving a friendly wave to the regulatory cops.
But there's another likely reason: In a highly regulated environment, it can be tempting to let regulators determine outcomes in markets rather than doing the hard work of competition.
This was made clear in a recent ex parte filing at the FCC in support of the INCOMPAS/Verizon call for intrusive price regulation. It describes this effort as "a rare achievement that is a culmination of years of hard work and recent compromise from diverse interests-wireless providers, backhaul providers, competitive providers, incumbent providers, and international providers-working together to provide a balanced solution to an issue that has plagued the industry for numerous years." It should also help the Cubs win the World Series for the first time since 1908.
It's everything, in short, a regulatory agency could want - except a firm reliance on the very facilities-based competition that will drive fiber investment and actual deployment of BDS to the businesses and institutions that need it most. Instead, as growing purchasers of BDS, INCOMPAS companies now seek to slash their competitors' returns to accelerate a 'lease over build' deployment strategy.
Rather than promote capital investment, INCOMPAS companies find it easier to adopt the DC fashion of the day -- seeking regulation for one's competitors. To paraphrase Senator Russell Long's famous line about tax lobbying, don't regulate you, don't regulate me; regulate that facilities-based competitor behind the tree.
The danger associated with service providers seeking regulation of their competitors is clear. It distorts markets. It undermines investment. And it reduces competition, which hurts the economy.
Moreover, this is the exact opposite of what the FCC should do if it wants the widest, fastest possible spread of high-speed BDS and more competition. The FCC itself recognized that the presence of nearby fiber -- even a half-mile away -- constrains prices. Good! The point of wise telecom regulation is not the highest possible returns for incumbent holders of BDS contracts but rather ensuring a fair return on investment, the kind of return that will promote rather than discourage investment. It's one thing for prices to fall because of competition. It's another when a regulatory agency declares they should fall based solely on the pleas of competitors in the marketplace.
So INCOMPAS thinks that because there is a lack of competition, the BDS market needs "meaningful price reform," but that price reform should come from the FCC rather than competition from the market.
This is not an academic exercise; the harm of price regulation is real. It will delay deployment of fast BDS necessary to support next generation 5G mobile broadband service in areas that need it most, including rural America. If the FCC were to slash BDS rates by 45%, 25% or 15%, as proposed by INCOMPAS, what incentive will investors have to invest in regions that are more remote and harder to serve, where cable may not be as much of a presence? Rural America should not be forgotten in the rush to wrap up a tidy solution to an FCC proceeding that has been pending since 2005.
The principles of economics are the same as they were a decade ago. Business plans may change, the footprints of incumbents may change, but the principles are the same: If we want innovation and broadband investment, design a system that encourages investment.
Verizon wisely and boldly took that path for many years. Now, it seems to be moving in a different direction, marrying up with INCOMPAS to the detriment not only of those business customers in need of high-speed BDS, but to the economy as a whole. It's sad, really. But the siren song of using regulation to gain an advantage over one's competitors has apparently proven too tempting.
It's been reported that Verizon may buy a video game developer. Time will tell. But while mobile video games are great, regulatory gaming is not.