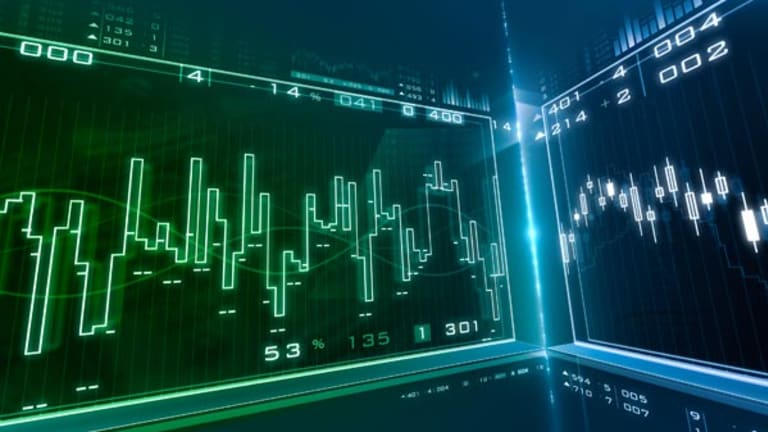 Verizon Analysis: Dow Earnings
Dow component Verizon announced its fourth-quarter results.
BOSTON (TheStreet) -- Verizon (VZ) has reported its quarterly performance.
Quarterly Synopsis
: Verizon's fourth-quarter GAAP earnings per share multiplied to 93 cents from 22 cents in the year-earlier quarter, boosted by net non-operational gains this quarter and charges in the year-ago period. Total operating revenue declined 2.6% to $26 billion. Verizon's wireless unit delivered outstanding metrics, gaining 872 thousand postpaid customers during the quarter, ending the quarter with more than 94 million customers and 8.1 million other connections, including machine-to-machine and telematics. Total churn, a measure of customer retention, dropped to 1.3%, indicating loyalty. The wireless operating margin rose to 31%.
Earnings Performance
: Verizon achieved 54 cents of quarterly adjusted earnings, narrowly missing analysts' consensus target by 1.1%. By comparison, Verizon has an average earnings beat rate of 0.8%. It beat profit expectations in the three previous quarters. The top-line narrowly missed the consensus target by 0.2%. By comparison, Verizon has a sales beat rate of 0.9%. It exceeded sales expectations in the previous quarter. Verizon's stock rallied 1.6% on the announcement. It has gained 11% in the past three months.
Dividend Information
: Verizon pays a quarterly dividend of 49 cents, translating to an annual yield of 5.5%, the second highest in the Dow. Verizon has boosted the dividend 2.9% in 12 months and 4.9% and 3.5% annually, on average, over three- and five-year spans.
Analyst Opinions
: Of analysts covering Verizon, 15, or 41%, advocate purchasing its stock, 21 recommend holding and one suggests selling it. Verizon is the third worst-rated Dow stock, based on its aggregate review. The stock has a median 12-month price target of $35.54.
Goldman Sachs
, Buy, $42 Target
Citigroup
, Buy, $39 Target
JPMorgan
, Neutral, $38 Target
UBS
, Neutral, $37 Target
Deutsche Bank
, Hold, $36 Target
Credit Suisse
, Neutral, $35 Target
Barclays
, Equal Weight, $34 Target
Disclosure: TheStreet's editorial policy prohibits staff editors, reporters and analysts from holding positions in any individual stocks.