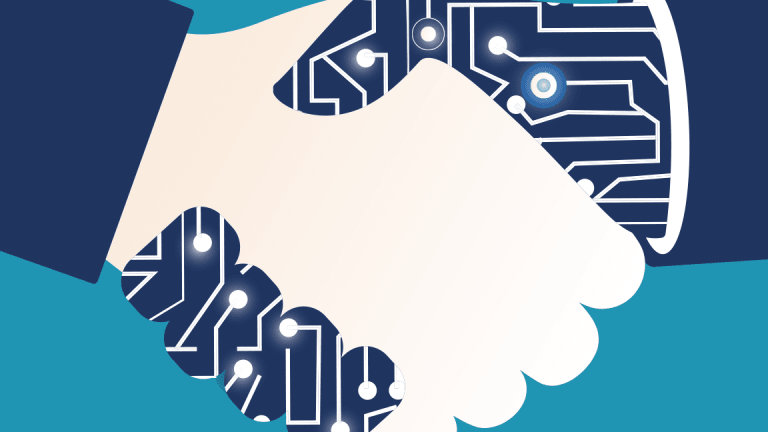 If money talks, then venture capitalists sure have a lot to say this year.
According to a research note from Goldman Sachs released Wednesday, May 23, CB Insights found total venture capital in private and emerging companies in the first quarter of 2018 totaled $22.1 billion. That's an increase of 21% sequentially and 49% annually, and it's the highest total funding amount Goldman has seen since it began tracking the data at the start of 2016.
Also in the first quarter, deals increased significantly, both in dollar amount and in frequency. Goldman said there were seven "mega-deals" worth more than $500 million in the quarter, representing a contrast from deal-light 2017, which only had two mega-deals.
Mega-deals in the first three months of 2018 included high-level funding for GO-JEK worth $1.5 billion, Katerra for $865 million, Chehaoduo for $818 million, OneConnect for $650 million, Douyu for $630 million, Ziroom for $621 million and DoorDash for $535 million.
Average deal size in the first quarter grew to $14.1 million from $12.3 million a quarter earlier. Both were well above the historical quarterly average of $8.2 million. "In our view, this indicates that the funding remains generally robust," Goldman wrote.
Software and internet firms received about half of the total venture capital funding for the quarter, in line with last quarter but down from the historical quarterly average of 53%.
Augmented and virtual reality remain a top investment theme for venture capital. While investment in AR and VR companies was relatively flat quart-over-quarter, it surged 450% annually to $596 million in a total of 45 deals worth $596 million.
"These fundings help to underscore our viewpoint that potential use cases for AR/VR continue to grow as the technology continues to mature," Goldman said. "Given the trajectory of AR/VR funding in 1Q18, we remain confident in our view that AR/VR investments remain on the rise."
Of the $11.4 billion of total venture capital investment in companies considered part of the software or internet space, seven sub-categories earned over $500 million in funding, up from five a year earlier. They were scientific, engineering and software; manufacturing, warehousing and industrial software; accounting and finance software; business intelligence, analytics and performance management software; healthcare software; food and grocery; and customer relationship management software.
Unicorn movement remained "muted," Goldman wrote, as there were only two additions to the space and one exit. The unicorns, which are privately held companies worth at least $1 billion and backed by venture capital, lost Dropbox Inc. (DBX) - Get Dropbox, Inc. Class A Report to the public markets, but added Affirm and Ginkgo Bioworks to total 170 in the first quarter.