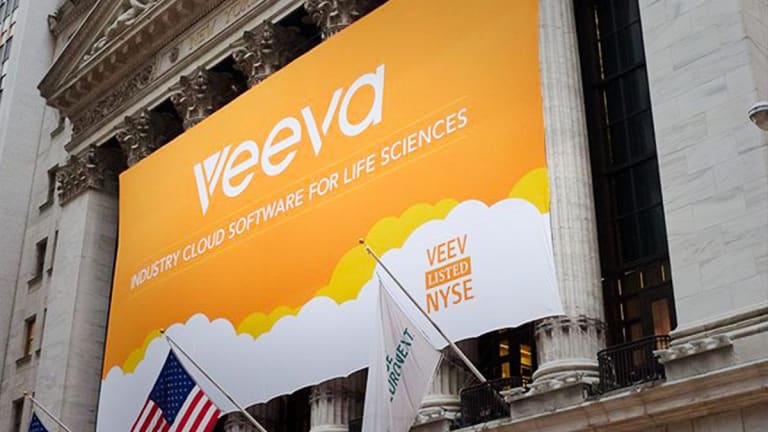 Veeva Systems Falls as Citron Research Issues Short Recommendation
The well-known short seller put a price target of just $65 on shares of the hot medical cloud software firm.
Shares of medical cloud software firm Veeva Systems (VEEV) - Get Report  were falling almost 6% on Tuesday afternoon after noted short seller Citron Research tweeted a short recommendation on the stock.
Veeva shares began the day trading at about $99 and were already falling when Citron published a tweet setting a price target of $65, saying that a "a market correction will hit $VEEV harder than any other SaaS name." Selling accelerated after the tweet, before recovering some ground. The broader markets were down about 3% on Tuesday on concerns about the U.S.-China trade deal and concerns over economic growth. 
Citron likened Veeva's position to chipmaker Nvdia (NVDA) - Get Report , which hit a closing high of $289 on Oct. 1 before plummeting to $159 currently. 
Veeva is still up almost 70% this year.