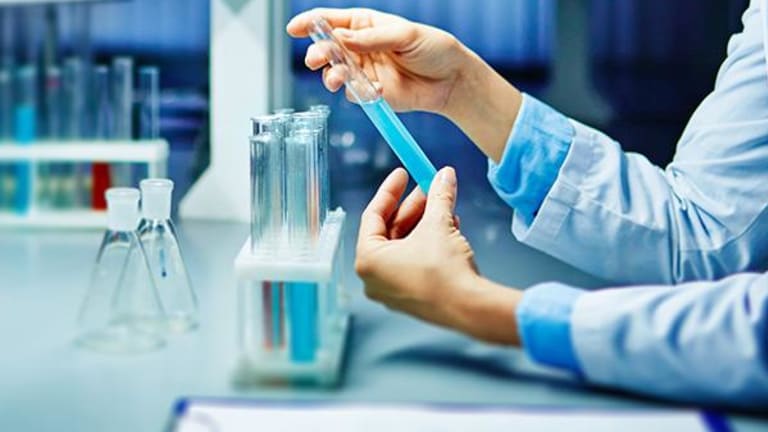 Publish date:
VBI Vaccines Emerges as Strong Biotech Stock
Armed with an arsenal of vaccines in its product pipeline, this small biotech company is ready to rocket.
Armed with an arsenal of vaccines in its product pipeline, this small biotech company is ready to rocket.
Few industries can yield gains that are as explosive and as quick-moving as the biotech industry. And even though the ongoing healthcare debacle in Washington has given this corner of the market some thrills and chills in recent weeks, there's plenty of opportunity for investors who time it right.
Of course, not all biotech stocks are created equal. The trick is to find companies whose drugs in the pipeline are in hot demand.
And the demand for vaccines is huge. Last year, worldwide vaccine sales increased by more than 6% on a year-over-year basis, to more than $11.5 billion.
Vaccines, of course, are particularly valuable because they nip deadly diseases right in the bud. And a company that can develop a unique and efficient delivery system for these vital therapies could be a huge winner for investors.
While the Big Pharma players like Merck (MRK) - Get Report , GlaxoSmithKline (GSK) - Get Report , and Pfizer (PFE) - Get Report all have their own immunology arms, experienced biotech investors know that some of the biggest and fastest gains come from smaller stocks.
That makes VBI Vaccines (VBIV) - Get Report a particularly tempting stock. Headquartered in Cambridge, Mass., VBI currently trades just over $5 per share. But the company's dynamic portfolio of vaccines for not just one, but several diseases - using its own proprietary delivery system - makes it worthy of investors' attention.
VBI has developed a vaccine technology it calls "enveloped virus-like particle" (VLP) technology. This mimics how viruses navigate the body's systems, and by copycatting the "enemy," VBI's vaccines work in an extremely effective and efficient manner.
VBI's most promising pipeline product is a vaccine for hepatitis B called Sci-B-Vac. VBI had an initial scientific discussion with the European Medicines Agency (EMA) about the vaccine's proposed clinical development program and the EMA gave its general support for the company's clinical trial design. The company still needs to formally submit Clinical Trial Applications in various countries where it will be conducting the Phase III safety and efficacy trials.
Hepatitis B is a serious disease that can be particularly lethal to those with weakened immune systems. In a recently published report, VBI pointed out that patients suffering from end-stage kidney disease are particularly at risk - if infected with HBV, the likelihood they will develop chronic hepatitis B is between 30% and 60%. Not only can hepatitis B lead to cirrhosis, but it is a leading cause of liver cancer.
But hepatitis B isn't the only target of VBI's vaccine arsenal. The company has also used its VLP technology to develop a vaccine for cytomegalovirus (CMV) infection, which is a very common condition that can cause serious, permanent damage to unborn babies. All told, the estimated annual economic cost of CMV is more than $2 billion in the U.S. alone. VBI's VBI-1501A hopes to fix that. When this vaccine is eventually approved, it will be a game-changer and the first real vaccine treatment for this serious - and costly - market.
Another vaccine currently in VBI's pipeline is for another common ailment, the respiratory syncytial virus. This virus targets young children, and it's been estimated that most kids in the world have been infected by age 2. For most patients, it manifests itself like a common cold. But for children who have compromised immune systems, it can be deadly. And again, there's no current vaccine.
VBI is using its VLP technology and has partnered with the Canadian National Research Council-Industrial Research Assistance Program to bring an RSV vaccine to commercialization.
Year-to-date, VBI has netted its investors gains of more than 74%. That's an astounding capital appreciation in this volatile broader market. But once these pivotal vaccines come to market, and if the company becomes a prime takeover target by one of the Big Pharma players, this stock could soar even higher.
Pocket $67,548 EXTRA With This One Simple Investment Change
Warren Buffett reaped $4.9 billion by making this one small change to his investment strategy. It's the closest you'll ever get to NEVER losing money while investing. I made $185 every day over 1,586 days doing this. Is it time for a change that will lead to more money in your pocket? Get the full details here.
John Persinos is an analyst with Investing Daily. At the time of publication, he owned none of the stocks mentioned.