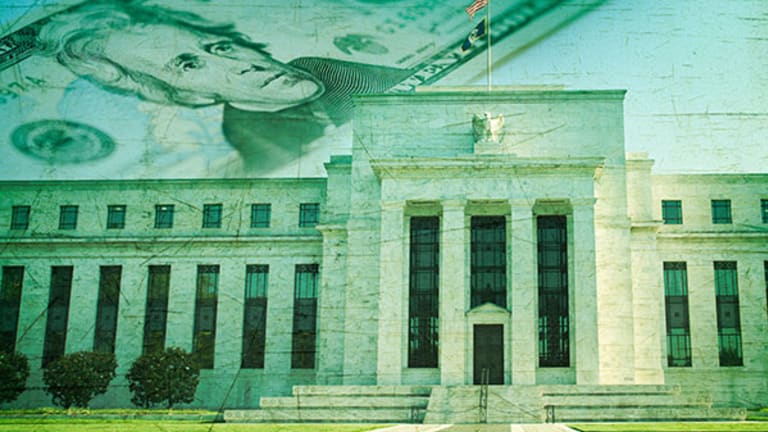 Vanguard Chief Thinks Fed Should Stop Teasing Investors
The Fed should have raised interest rates by now, says Vanguard Chief Investment Officer Tim Buckley, who oversees $2.7 trillion. Here's why the Fed needs to hike rates immediately.
PHILADELPHIA (TheStreet) -- When a big fund manager starts comparing the Federal Reserve to a comic strip character, you know it has an image problem.
But that's how Vanguard Chief Investment Officer Tim Buckley characterized the central bank's interest rate policy at an annual Vanguard investor conference outside Philadelphia.
Buckley likened the Fed's reluctance to raise rates -- despite repeatedly hinting it would do so -- to Lucy urging Charlie Brown to kick the football in the Peanuts comic strip. Every time investors believe it,  the Fed yanks the ball away at the last minute and investors land hard. Needless to say, investors don't like feeling like Charlie Brown.
Buckley, who oversees $2.7 trillion in investments at Vanguard, the largest mutual fund company, talked not only about the Fed but the U.S. economy and investment strategies. His audience was the Bogleheads, a group of die-hard fans of Vanguard founder John Bogle, the inventor of the low-cost index fund.
The Fed should've raised interest rates in September, Buckley believes, but probably won't until next year.
"There's been a huge distortion in the economy" due to low interest rates, Buckley said. "From an investor standpoint, it would be nice to get off the floor of zero." The economy is strong enough to support a rate hike, he thinks.
By keeping rates hovering at zero, the Fed creates uncertainty for investors about when it will raise rates and what that will do to the larger economy. By holding off on a hike that everyone anticipates, Buckley said, the Fed "creates the kind of uncertainty that the markets hate."
An increase in rates would surely shake up the markets, Buckley acknowledged. But for now, too many investors have too much money in stocks because they can't get any yield or return out of bonds.
If rates go up, investors will be able to reduce the overall risk in their portfolio because bonds won't yield zero. But that may cause a selloff in stocks.
"The fear is that the Fed is going to raise rates and then everyone will leave en masse," he said. But he doesn't think that's likely. Mutual funds only hold 10% of the overall U.S. bond market, he said, so even a big selloff in bonds by retail investors wouldn't cause a crash for investors. And the higher rates investors can earn with non-zero interest rates will soon justify the hike. Buckley thinks retail investors should shy away from buying individual bonds. 
"It'll be a very good sign" when the Fed does raise rates, Buckley said.
Buckley also addressed the Aug. 24 market convulsion, which has been dubbed by some commentators as "Black Monday."
"Volatility in August. It's not supposed to happen," Buckley said. "It's supposed to be sleepy markets. Then boom." Buckley said it was reasonable for investors to be concerned now.
"Valuations are on the higher side," he said. Price-to-earnings ratios are elevated, and stocks don't look cheap anymore. "People are more likely to get vertigo," he commented.
Volatility and uncertainty aren't just limited to the U.S. Buckley noted that the recent plunge in Chinese stocks shook confidence both in China and throughout the globe. By devaluing the yuan after a market drop, China suggested, in Buckley's view, that "Maybe they're not so in control." Maybe China can't manage its economy as much as it seemed, and maybe economic growth there is more like 3% to 4%, not the anticipated 6% to 7%. That would be worrisome.
All in all, Buckley seemed to look forward to a market in which conservative investors can
from lower-volatility, lower-risk bonds, instead of buying stocks because they need more return.