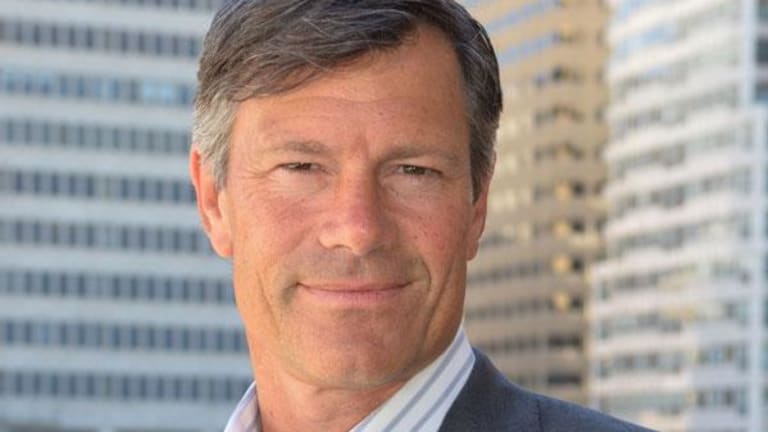 ValueAct May Eye Alliance Data Split to Hike Value
A break up could be in the cards for the maker of Victoria Secret and Bath & Body Works branded credit cards now that ValueAct's Jeff Ubben has a stake
A break up or sale could be in the cards for Alliance Data Systems (ADS) - Get Alliance Data Systems Corporation Report .
That's because the Plano, Texas-based company, known for producing branded credit cards for Pier 1 (PIR) - Get n.a. Report Imports and Limited Brands' (LTD) Victoria Secret, Bath and Body Works and other specialty stores, recently was targeted by activist investor Jeff Ubben's ValueAct Capital. The activist fund on July 11 accumulated a 6.8% stake in the $12.5 billion market capitalization company and suggested that it may "make sense for a ValueAct Capital employee" to be on its board.
Ubben is often successful at installing directors on corporate boards without a public fight, as he did at Micorsoft, (MSFT) - Get Microsoft Corporation Report even though the fund only had a 0.8% stake in the software giant. A director position to help drive Ubben's agenda at ADS is a real possibility.
Specifically, ValueAct said in a securities filing that its managers want to talk to the card issuer's board and management team about a variety of typical activist-related subjects, including capitalization, overall business plans and mergers & acquisitions strategy. Such discussions could include talks about a break up to extract shareholder value or a sale. And while ValueAct rarely employs proxy fights to get its way the activist fund is known to issue so-called "fight letters" to help drive its agenda.
Sanjay Sakhrani, analyst at Keefe, Bruyette & Woods in New York, notes that ADS has three distinct business units that could trade at higher multiples if the company was broken up or individual units were sold. "What ValueAct could be looking at is that these three businesses would be worth more broken up than combined," Sakhrani said.
ADS has a marketing business, Epsilon; a loyalty merchant coalition program in Canada and Europe and a private-label card issuing business for brands. The private label card issuing business represents 50% to 60% of its total revenues and is growing at 20%+ a year. However, analysts insist that the whole ADS operation is trading at a discount to some card issuing companies, even if its returns are better.
The most comparable peer to the Alliance Data private label card issuing unit is Synchrony Financial (SYF) - Get Synchrony Financial Report , a Stamford, Conn.-based consumer financial services company that was spun off last year from General Electric (GE) - Get General Electric Company Report . Sakhrani argues that the ADS division is growing faster and has better returns than Synchrony yet at some point in the recent past was trading at a lower price-to-earnings multiple than it.
"At these multiples, the ADS private label card issuing business would be attractive to both financial firms and some technology companies that don't have private label businesses," he said. "And the non-financial parts, the loyalty and marketing businesses, should also trade at higher multiples on their own because there is no balance sheet risk on those products."
Potential buyers of the private label business - or the whole Alliance Data operation - include Discover Financial Services (DFS) - Get Discover Financial Services Report , Wells Fargo & Co. (WFC) - Get Wells Fargo & Company Report and possibly American Express Co. (AXP) - Get American Express Company Report .
"It would be a large acquisition for some of those businesses, such as Discover, but it would help them expand into the private-label card issuing business," Sakhrani notes.
Of those three, AmEx would be the most likely to want to buy all of ADS. "Both private label and loyalty can fit with AmEx's model, although the price might be too high for it given [AmEx's] current share price valuation," he said.
Wells Fargo is a serious contender - even though it ability to make acquisitions is hampered by its too-big-to-fail status. Even so, the mega-bank is permitted to buy financial assets, like the ADS card business, as long as it doesn't make acquisitions of depository institutions.
Alliance Data CEO Ed Heffernan may provide more details about the company's response to ValueAct on a call scheduled with analysts after releasing second quarter results Thursday. For now, ValueAct and ADS declined to comment.
The three big financial institutions would face a common drawback that could discourage them from such an acquisition if ADS ever put itself on the auction block: They are all designated by regulators in Washington as so-called "Systemically Important Financial Institutions" or SIFIs and would likely need to hold more capital for the private-label business than ADS currently has to for the unit because it isn't subject to the higher regulatory requirements.
As an alternative, some technology companies without bank-like capital constraints could be interested. Alphabet Inc. (GOOGL) - Get Alphabet Inc. Class A Report , the parent of Google, Facebook (FB) - Get Meta Platforms Inc. Class A Report or PayPal (PYPL) - Get PayPal Holdings, Inc. Report might make a play, Sakhrani notes, because the private label business would give them access to first-party data. PayPal could be attracted because it already makes consumer loans through its PayPal credit operation. "Google or Facebook don't have a financially oriented business but PayPal does because they make loans through PayPal credit. They would have the most synergy," Sakhrani said.
Wells Fargo, General Electric, Alphabet, Facebook and PayPay are holdings in Jim Cramer's Action Alerts PLUS Charitable Trust Portfolio. Want to be alerted before Cramer buys or sells these stocks? Learn more now.
Activists often demand companies hike their capital distribution program. However, it's unlikely that ADS could be pressured to hike its buybacks and dividends. The company has committed to repurchase $700 million in stock in fiscal 2016, with the possibility that it will expand that amount if opportunities arise. In January 2008, private equity shop Blackstone backed out of a $7.8 billion acquisition of ADS. Sakhrnai notes that in the aftermath ADS went on a share buying "spree," eventually acquiring roughly 1/3rd of the company. "They have been quite committed to repurchase stock and I don't think they would be threatened," he said.
As far as the Blackstone acquisition collapse, Sakhrnai notes that the ultimately unraveled deal was conducted during the early stages of an emerging financial crisis, with the Office of the Comptroller of the Currency demanding that the New York-based private equity buyer backstop with an implicit guarantee an ADS internal bank that funded its loans. "ADS has produced strong growth since then and the current economic backdrop is certainly more favorable today," he said.
The deadline to nominate dissident director candidates to Alliance Data's board for the 2017 annual meeting is Feb. 7. Expect ValueAct and Alliance Data to be watching.