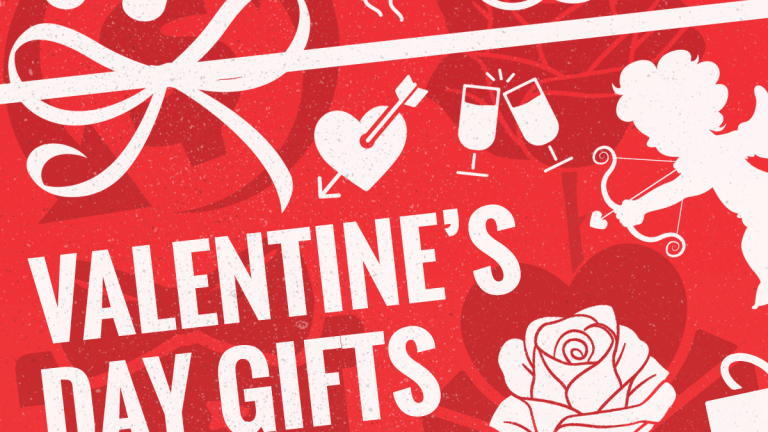 Valentine's Sales Trends for Cannabis Lean Towards Gifting Categories
These new products will be breathing new life into tired old gifts like boxes of chocolates and bath oil.
Cannabis sales tend to jump for the holidays and while Valentine's Day isn't a big holiday for dispensaries, there is still enough of an increase to watch. The California home delivery software company Eaze confirmed that last year sales jumped 20% for the holiday and the company said it expects a similar increase this year.
Data from Colorado-based compliance software company Flowhub found that Valentine's Weekend in 2018 saw a 22% increase in total sales year over year and a 42% increase in edibles sales year over year.
The Washington-based cannabis analytics platform Headset said its data only showed a 7% increase in sales for last Valentine's Day versus bigger holidays like Green Wednesday (the day before Thanksgiving) where sales jumped 59%.
Headset noted that the trend in cannabis shopping for the holiday is more in line with gift giving versus other holidays where the cannabis purchases are more celebratory or anxiety relieving. Beverages, topicals and edibles are the categories that experience the biggest increase in sales.
Top Valentine's Categories
Topical sales rose 20% last year and included items like bath salts, soaks and scrubs These items saw sales rise 189%. Whoopi Goldberg sells a cannabis bath soak through her company Whoopi & Maya's Soak is made with pharmacological-grade Epsom salt, apricot kernel oil, avocado seed oil, sun-grown cannabis, jojoba oil, vitamin e, aloe vera and other essential oils. There are approximately 25mgs of THC in each container. Papa & Barkley's makes a Relief Soak that is made with imported Dead Sea salt. It has 50mg of THC and 17g of CBD, so you'll need to be in a legal state to buy it.
Of course, Valentine's Day is for lovers and it isn't a surprise that massage oil and lubricant sales increased 88%. One of the biggest companies for these products is Foria. Foria is infused with THC and is also only for sale in California.
Beverage sales rose 20% last year for Valentine's Day and "mocktails" were the big winner. Mocktails had the biggest increase in beverage segments - 596% above normal! Forget champagne, cannabis-infused drinks are taking over. Mood33 makes a delicious infused sparking drink, while the OG Dixie Elixirs continues to be a category leader. Mirth Provisions is also coming on strong with its Legal beverages.
Edibles sales increased 14% last year during the holiday and its no surprise that infused chocolates were the most popular products. Truffles sales increased by 125% and overall chocolate sales rose by 52%. Some of the top infused chocolate brands are Bhang, Defonce, Altai, Kiva Confections, Satori, Gron and Lord Jones. If you are looking to buy CBD-only infused edibles, they must be approved by the FDA.
Gender Trends
Drilling down into the differences in purchases by gender. Headset found that women spent 4% more for cannabis shopping on Valentine's while men's sales decreased by 5%. Women spent 7% more on traditional flower purchases, which looks like they are buying it as a gift for the men. Men are typically the largest consumers of flowers.
Men's flower buying at Valentine's actually dropped and instead they spent more on the other categories like pre-rolls (joints), edibles and topicals. These are products that women tend to buy so it looks like the ladies will get some nice gifts this year.
As more states begin legalizing cannabis, more dispensaries will be using Valentine's Day as a promotional holiday. These new products will be breathing new life into tired old gifts like boxes of chocolates and bath oil.
(Debra Borchardt is a regular contributor to Real Money, our premium site for active traders, where she writes about cannabis investing.)
At the time of publication, Debra Borchardt had no position in the securities mentioned.