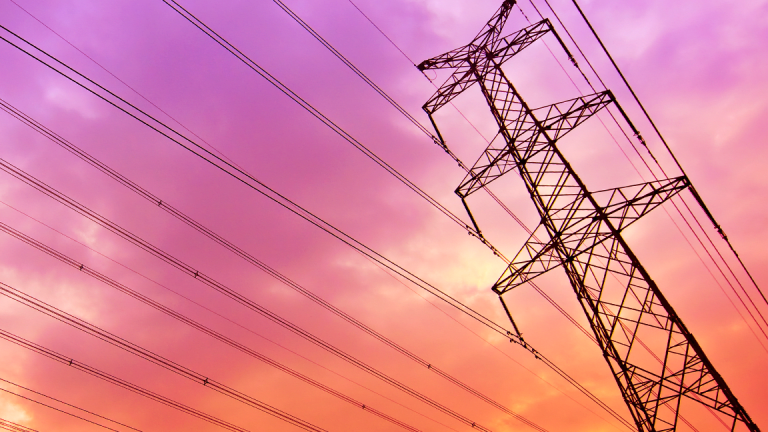 Utility and Infrastructure Closed-End Funds See Flight to Safety
High yielding utility and infrastructure closed-end funds are seeing net asset values rise.
Power company and other utility stocks are nothing if not safe, and a bit boring as well. But halfway through a turbulent 2018, safe and boring is apparently the new sexy for some investors.
Funds that focus on utility and infrastructure assets saw the biggest gains in the closed-end sector in June, while also compiling a pretty good second quarter as well, according to a new survey.
Closed-end funds that focus on utilities and infrastructure posted a 1.8% gain in net asset value in June, the strongest return of all CEF sectors, according to a survey by Tom Roseen, head of research services at Thomson Reuters Lipper.
Not far behind were closed-end growth funds, which saw a 1.7% boost in net asset value, and closed-end real estate funds, which saw 1.5% growth.
The surge by utility and infrastructure CEF's comes after a rough start in 2018 that has the top closed-end funds in the sector down on a year-over-year basis.
However, that started to turn this spring, with a banner June capping a strong second quarter.
"They were the best performers," Roseen says. "Investors had a flight to safety."
Reaves Utility Income fund led the way with a 2.6% jump in net asset value in June, followed by Gabelli Utility Trust, which posted a 1.7% return. Infrastructure funds, covering a sector that can include significant electric grid and line work, are also grouped with utilities in the survey by Roseen.
Cohen & Steers Infrastructure Fund posted a 2% return, while Macquarie Global Infrastructure Total Return Fund came in at 1.8%.
Second-quarter results for closed-end utility and infrastructure funds were also impressive, with a 4% increase in net asset value.
However, it's not just a roller coaster stock market that has some investors seeking out Utility and infrastructure CEFs. The growing trade tensions between the U.S., China and the European Union -- and the potential for hundreds of billions in tariffs -- has also prompted some investors to rethink their positions, Roseen says.
Utility stocks have long been seen as a safe investment. While demand for electricity can fluctuate to some extent with the economy, there is little danger of power companies going out of business or losing all their customers.
"When you see this global trade war rhetoric, people have been doing a flight for safety," Roseen said.
Infrastructure is also a safer bet given the Trump administration's talk of a major building program and the tendency of governments everywhere to ramp up spending on bridges and roads during a downturn, he says. Spending on major public works projects, for that matter, would also offer a boost to utility companies as well.
"The Trump administration is still planning on pushing infrastructure development," Roseen notes. "That type of spending could be quite good for utility funds."
Another reason investors are looking anew at closed-end utility and infrastructure funds are their high levels of payouts to investors. The yield on these closed-end funds currently stands at a strong 7.83%. That's second only to CEFs that specialize in convertible securities and energy stocks and it is a cut above the 6.5% average for all closed-end funds on the equity side.
"That is what made this an attractive play," Roseen notes.
Most closed-end utility funds trade at a discount, meaning the fund is trading on the market at a price lower than its net asset value. This is a major attraction in general for investors in closed-end funds, offering the potential to grab a dollar's worth of stocks and bonds say for 80 or 90 cents.
The discounts on utility and infrastructure CEFs are somewhat smaller, though, than their counterparts in the closed-end world. While discounts of 10% are not uncommon, for utility and infra funds it is a narrower 3.56%.
That said, like all closed end funds, managers of utility CEFs can use leverage to boost returns, a plus in a rising market though it can accelerate losses in a downturn.
The question now is whether the recent growth spurt by closed-end utility and infrastructure funds is a sign of a longer-term improvement or more of a flash in the pan.
"I don't know if this is a blip," Roseen says. "They (investors) are going to punish utilities and real estate if rates go higher."
Utility and infrastructure funds are up just 1% over the past year, broadening to over 5% over the past three years.
What happens with interest rates going forward will be an important factor, with higher rates making it more difficult for closed-end fund managers to use leverage.
"I have found that, especially this year, that these funds have not been performing well," says Stephen Vogel, an advisor with Corvus Capital Management in Nashville. "CEF investors, mostly focused on yield, get anxious and sell when they expect rates to rise further."