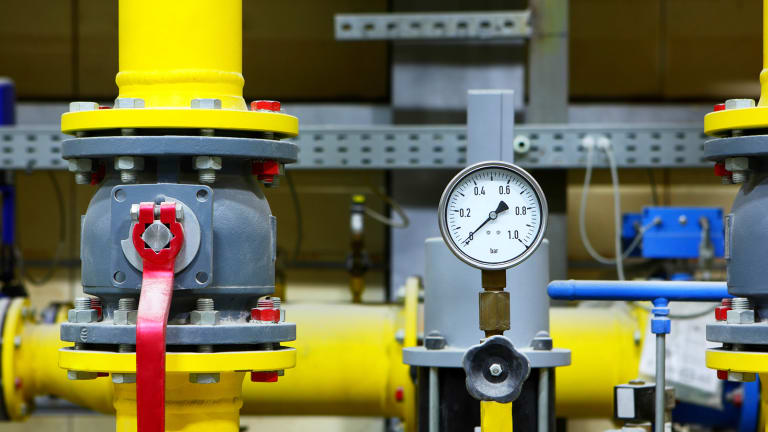 Utilities Stocks Look Ridiculously Cheap: Chart
It is time to check whether we can use the utilities sector as a hedge versus the rest of our portfolios.
The S&P 500 now trades at a mere 18.8 times forward-looking earnings. By comparison, The Russell 2000 (small caps) trades at 27 times. The Nasdaq 100, 21 times. The Transports, 20 times. The utilities, however ... referring to the Dow Jones Utility Average, a paltry 17.8 times. Given the uncertainty facing the longer end of the yield curve, is this discounted enough at this point? May we use this sector as a hedge versus the rest of our portfolios?
The six largest components by weight in the Utilities Select Sector SPDR Fund (XLU) - Get Report are NextEra Energy (NEE) - Get Report , Duke Energy (DUK) - Get Report , Dominion (D) - Get Report , Southern (SO) - Get Report , American Electric Power (AEP) - Get Report , and Exelon (EXC) - Get Report . By nature, all of these firms are sporting a lot of debt in comparison to cash levels.
As far as forward-looking earnings, NextEra is the most expensive, at 20 times, while Exelon trades at just 13 times next year's earnings. Exelon is also the only one in this group currently posting a current ratio above 1 -- although stripping out inventories pretty much halves that number. Individually, it becomes difficult to love any of these. Their ability to attract lies in their dividend yields, and that value decreases in line with bonds. Let's chart the ETF, shall we?
A look at a daily one-year (plus 2018 so far) XLU chart illustrates just how ugly things got for the group come last December. Both Relative Strength and the moving average convergence divergence (MACD) look like something out of a monster movie.
The 50-day SMA seems to be closing in on the 200 day, but still has a way to go. If they cross over, this will provoke certain algorithms into action.
Adapting a year-long Fibonacci model to this chart allows us to see that the fund went out on Friday night at a pivotal spot, now standing at nearly a precise 61.8% retracement off the November peak. Would I jump in here? Reminder... I am not infallible, but I would not. This next chart shows why.
I usually do not go long-term on my charts. I feel the usefulness of such charts can be extremely suspect. However, given that the utility sector had been the beneficiary of perversely low interest rates that were created through artificial means, and not the free market, going way back 10 years or so becomes necessary.
Once we go back 10 years on a weekly chart, we can easily see that the current last sale also rests precisely upon support right now. To this point, pricing has strictly obeyed resistance at the central trend line, as well as support at the lower bound as provided by the Pitchfork.
My concern is this: Perception is that interest rates have room to run, perhaps a lot of room. I will actually be a little surprised should the lower trend line provided by this model, as well as the lower Fib level provided on the daily charts, hold for very long. This ETF traded in the high $20s prior to melting down in late 2008.
Is that where this is headed?I don't think so, but honestly, there is a chance. That said, the 38.2% retracement level on the 10-year chart lands at $42.25-ish. In a perfect world, where all my plans work out, this level is where I wet my beak, and would intend to scale in as far as $36.50. Hands in pockets for now.
(This is an excerpt from Stephen "Sarge" Guilfoyle's Morning Recon, which now appears exclusively on Real Money, our premium site for active traders. Click here for a free 14-day trial and receive Morning Recon every day, along with exclusive columns from Jim Cramer, James "RevShark" DePorre, technical analyst Bruce Kamich and more.)
More of What's Trending on TheStreet:
At the time of publication, Stephen Guilfoyle was long C, CSX, although positions may change at any time.