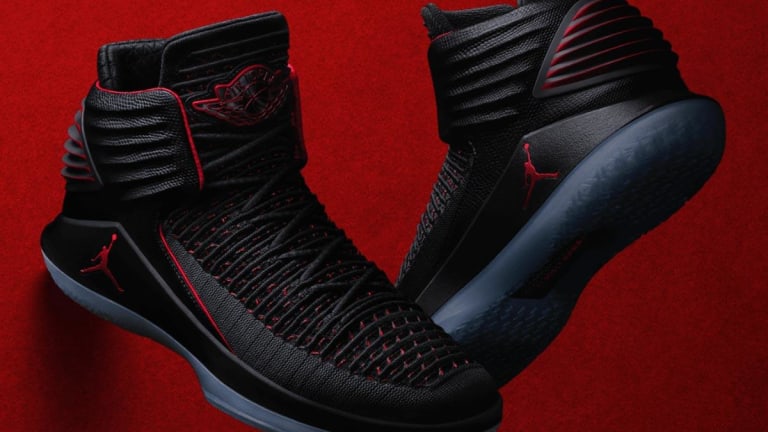 Using the Stock Market to Invest in the Future of Sneakers Could Prove Lucrative
Looking to invest in what you know or in this case, wear? Then put some cash to work in the sneaker industry.
Just do it: open that digital checkbook and place a bet on the future of footwear using the stock market. 
Despite bricks-and-mortar retailing continuing to fall apart at the hands of Amazon (AMZN) , Morgan Stanley thinks the footwear industry is one place in retail for investors to hide out and win big. 
"The athletic footwear engine has multiple cylinders: (1) innovation-led pricing power, (2) a direct-to-consumer (DTC) mix shift that's margin accretive, (3) strong brands, and (4) a near Nike-Adidas duopoly," says Morgan Stanley retail analyst Kimberly Greenberger.
Adds the long-time retail stock picker, "We see global activewear (active apparel and footwear) gaining 250 basis points of [market] share over the next five years, reaching ~20% of global apparel and footwear sales. We also prefer to own the brands that drive innovation in the category and are experiencing a sales and margin lift from DTC growth vs. those who simply curate other people's goods."
Here's how Greenberger thinks investors should attack the space. 
Nike
Greenberger is the most bullish on sneaker king Nike (NKE) , with good reason. Nike's scale, technological prowess and brand recognition are virtually unmatched in the footwear industry. Each should serve investors well long-term. 
"We believe Nike is in early innings of transitioning from a traditional wholesale business to an emerging retail technology company," says Greenberger." Nike is positioned to take share in the high-growth, global activewear market as well as increase profitability, which should make it one of the highest growth consumer names and one of the few to benefit from the shift to eCommerce."
The market seems to agree: shares of Dow Jones Industrial Average undefined component Nike have skyrocketed 24% this year. 
Foot Locker
Foot Locker's (FL) days as a market darling have died following a series of challenging quarters. Greenberger thinks Foot Locker's lagging stock price this year (down slightly) is a sign of what's to come in a world shifting to digital shopping.
"Foot Locker is losing traction in the emerging direct-to-consumer world," Greenberger says. "With Nike products representing 67% of Foot Locker merchandise, investors assume if Nike returns to growth, so must Foot Locker. We're not convinced. Our detailed Nike/Foot Locker overlap analysis reveals that 46% of Nike.com SKUs [stock keeping units] aren't available on FootLocker.com. Plus, Foot Locker's top 10% of customers represent a high percentage of its sales and our AlphaWise survey shows 34% of 15- to 24-year-olds (Foot Locker's core customers) prefer to shop through brands' stores or online." 
Cautions Greenberger, "If these core customers increasingly shop directly with Nike, Foot Locker could experience outsized sales declines. Our 2018 and 2019 earnings per share estimates are 4% and 7% below consensus."
A wager against Foot Locker would be the way to go, based on Greenberger's analysis. 
Get more top trading ideas via TheStreet's sister publication Real Money.