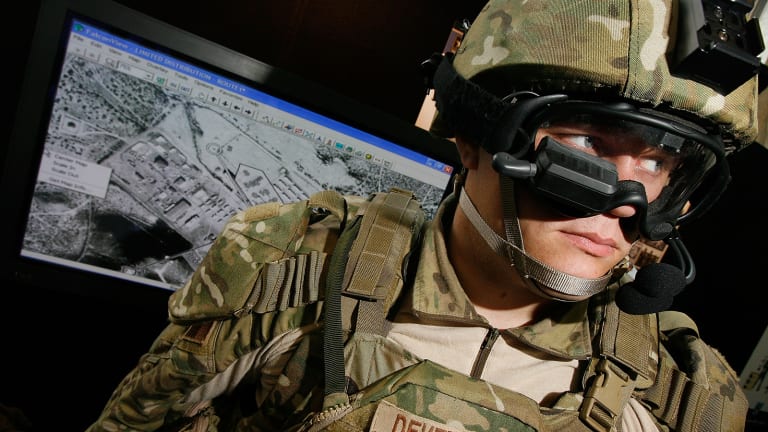 USAA Wants You to Know About Its Mutual Fund Business
USAA is well known for its insurance business for veterans. Now it is publicizing its mutual fund business, available to all investors.
NEW YORK (TheStreet) -- USAA is well known for serving veterans through its insurance business. Not as well known is its growing fund business, which now holds $68 billion under management. Keith Sloane, head of third-party distribution with USAA Investment Management, said the company is on a mission to raise its mutual fund profile.
"The mutual fund business for the USAA has been around a long time," nearly 45 years, said Sloane. It began in the early 1970s because "our members asked. They wanted us to be able to manage their money just like we'd been managing our own money well before that. So we've had consistent, sustainable, deliberate growth for many, many years."
Sloane added that USAA is one of the top 50 of asset managers and "it's a quiet, successful, meaningful business for USAA that we're now starting to make better known."
USAA's fixed income management has traditionally been the firm's biggest strength because it sub-advises most of its equity business. Sloane calls the company a "bottom-up credit manager" and "income oriented" in a low-yield environment.

"We've won Fixed Income Manager of the Year twice by Lipper in the last decade and then you blend that with a largely sub-advised equity story, it's been a very effective asset management organization," said Sloane.

Sloane admitted that USAA was one of the last shops to sell its funds directly to consumers. In the last few years, however, the company began jumping into the intermediary space.

"We're on all the major channels, we're embedded on the large supermarkets and custodial platforms. And the reason is because our customers ask," said Sloane. "They've been asking for years, 'make your funds available through my primary channel of choice, through my adviser.' And so we accomplished that and we're moving forward from here."

Finally, when it comes to the hottest new area in the mutual fund space, exchange-traded funds, Sloane said the company has big plans and has been in discussions with Vanguard.

"We feel that ETFs are an important part of the future of our investment management business and we're very excited about potentially getting there in the beginning of next year," said Sloane.