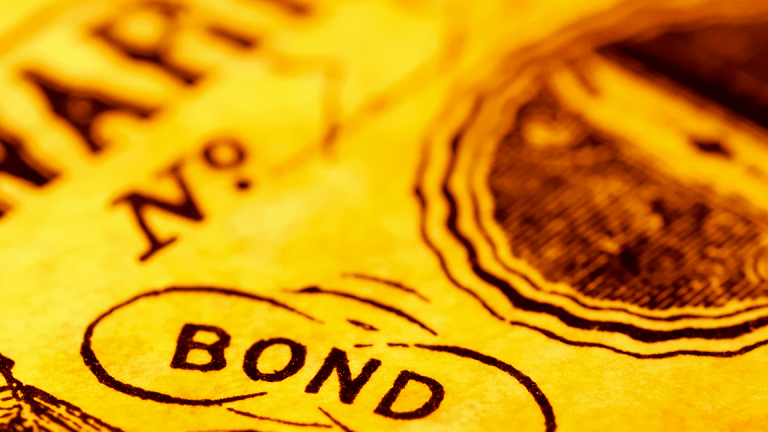 US Treasury Curve Flattens, But Recession Gauge May Be Signalling False Alarm
Global investors were rattled Tuesday by a move in U.S. bond markets that could signal slowing growth in the world's largest economy and taint the bullish sentiment provided by an apparent breakthrough in trade talks between Washington and Beijing.
Global investors were rattled Tuesday by a move in U.S. bond markets that could signal slowing growth in the world's largest economy and taint the bullish sentiment provided by an apparent breakthrough in trade talks between Washington and Beijing. 
U.S. Treasury bond yields were pulled sharply lower Monday, despite the weekend agreement between President's Donald Trump and Xi Jingping that the White House said would lead to the elimination of certain trade tariffs and a major commitment on the purchase of agricultural products from American farmers. The moves took benchmark 10-year note yields, which move inversely to prices, to an early September low of 2.89% and narrowed the gap between 2-year and 10-year yields to just under 10 basis points, the smallest since July 2007. 
"I sense complete confusion over the trade details that were discussed the G-20 dinner table," said Oanda's heading of trading, Stephen Innes, of the Trump/Xi Summit. "But this merely belies the impending technology battlefield around intellectual property rights that no doubt will quickly boil to the surface."
"And,to complicate the landscape, the focus is now shifting the to the inverted US bond yield curve which has negative connotation while implying the US economy is heading towards what was only a few weeks ago and improbable economic slowdown, a now even recessionary fear is starting to raise its ugly head."
In fact, one portion of the curve -- the yield differential between 3-year and 5-year notes -- inverted by 1.4 basis points last night while the difference between 2-year and 3-year notes inverted by 1 basis point for the first time in more than a decade.
The peculiar arithmetic of fixed-income investments basically makes short-dated bonds more sensitive to interest-rate changes. So when short-term rates spike, that means traders are anticipating higher rates from the Federal Reserve. But when, at the same time, they're also worried about longer-term growth, they'll still buy 10-year debt, pushing prices higher and yields lower and thus "inverting" the curve.
According to a study from the San Francisco Federal Reserve, an inverted yield curve has preceded all of the nine recessions the U.S. economy has suffered since 1955, making it an extremely accurate barometer of financial markets sentiment. 
However, it's probably fair to say at this point that signals for faster Fed rate hikes -- which push the front end of the curve higher, are likely more powerful than growth concerns that are pushing longer term yields lower. 
The Atlanta Fed's GDPNow forecasting tool suggests fourth quarter growth is humming along at a 2.8% clip, an assessment that's improved from last week's tally of 2.6%, while economists are looking for a November non-farm payroll addition of 210,000 and annual growth in average hourly wages of 3.2%. Labor market sentiment indicators are also rising healthily while Monday's November ISM manufacturing sector survey handily beat both the October reading and analysts's forecasts. 
Even when set against Fed Chairman Jerome Powell's recent dovish pivot, which he laid out in a speech to the Economic Club of New York last week, the incoming data suggest the Fed's near-term rate path remains unchanged. In fact, the odds of a December hike have risen to 85.2%, according to the CME Group's FedWatch tool, while a following move in March is pegged at 42.5%.
"Historically, inversions of the yield curve have preceded many of the U.S. recessions, and that's likely to keep investors alert over the next few weeks," said Hussein Sayed, chief market strategist at FXTM. "Although we do see signs of U.S. economic slowdown, I don't think we're near hitting a recession yet. What we are experiencing at this stage is expectations that the Fed is near the end of tightening policy while price inflation remains on or below target."
That said, what's pushing 10-year yields lower might not be the concern over longer-term growth prospects, but rather the broader momentum of non-U.S. buyers. 
And that's really what we're seeing at the moment.
European investors, who either can't find new bonds to buy (because the European Central Bank continues to snap them up as part of its €2.4 trillion quantitative easing program, and will continue to reinvest what it already has even when the program ends this month) or are fed up with the limp non-performance on risk-free 10-year German debt (which pays a negative real rate of return at trades at headline rate of just 0.28%) are simply ploughing cash into richer U.S. Treasuries.
Furthermore, despite the President's sound and fury on tariffs, China's U.S. trade surplus sits at a year-to-date record of $258 billion, creating a cash pile of U.S. dollars for the People's Bank of China that it typically uses to purchase U.S. Treasuries. In fact, at the last 10-year auction, the portion of bonds allocated to so-called indirect bidders, which typically comprise foreign central banks, rose to a record 73.3%, according to Treasury auction data.
So, while the dynamics that drive longer-term U.S. yields lower are likely to continue, the mechanics that lift short-term rates will likely stall once the Fed sets its base rate in the range of 2.5% to 2.75% in the first quarter of next year. 
That likely means a flatter yield curve in the New Year, and possibly an inversion of yields between the 2 year and 10 year maturity, but it might not signal the dramatic contraction in U.S. growth that it has in the past.