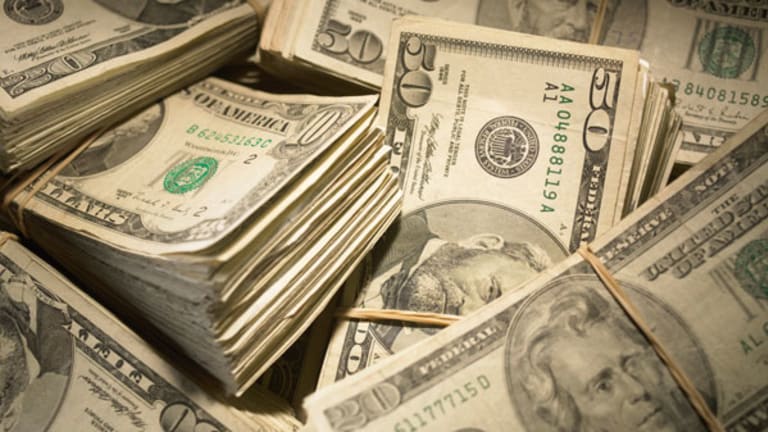 U.S. Stocks Have Potential, but International Equities Are More Attractive
David Joy, chief market strategist at Ameriprise Financial, says U.S. stocks could climb in the second half of the year, but he likes European and Japanese equities.
NEW YORK (TheStreet) - Tuesday marked the last day of the first quarter, with the S&P 500 falling 0.9% on the day. The market is up just 0.4% for 2015, falling short of many investors' expectations. 
"I actually thought it'd be a little bit stronger than this," said David Joy, chief market strategist at Ameriprise Financial. 
He said that he expected stronger economic data to lead to higher corporate earnings and didn't anticipate the strength of the U.S. dollar, which is "going to hurt a lot" when it comes to companies with international exposure. 
The Federal Reserve's eventual rate hike is also an obstacle investors are struggling to address, as the timing of this event is still unknown. When the first rate hike does come, it could ultimately lead to a selloff in the market, he said. 

SPDR S&P 500 ETF SPY data by YCharts
However, following that first rate hike and potential market pullback, stocks have the potential to outperform in the second half of 2015. 
Joy said stocks will likely perform well assuming economic data continues to show an improving U.S. economy, leading to better earnings results. 
When taking a closer look at individual sectors, he said financials should rally if and when interest rates go higher, due to the increase in profitability. If rates don't move higher, then there is likely limited downside, due to the sector's low valuation. 
Financials should also benefit from an increase in lending, he added. 
As for energy stocks, Joy said that it's still early for investors to commit long-term to companies. Demand is likely to fall following the winter season, while the summer driving season is still a few months away. 
Although he's optimistic about U.S. stocks, Joy explained that international equities may prove to be more rewarding to investors. 
In particular, he likes Japanese and European equities, due the monetary easing measures the two regions' central banks have initiated.
This article is commentary by an independent contributor. At the time of publication, the author held no positions in the stocks mentioned.