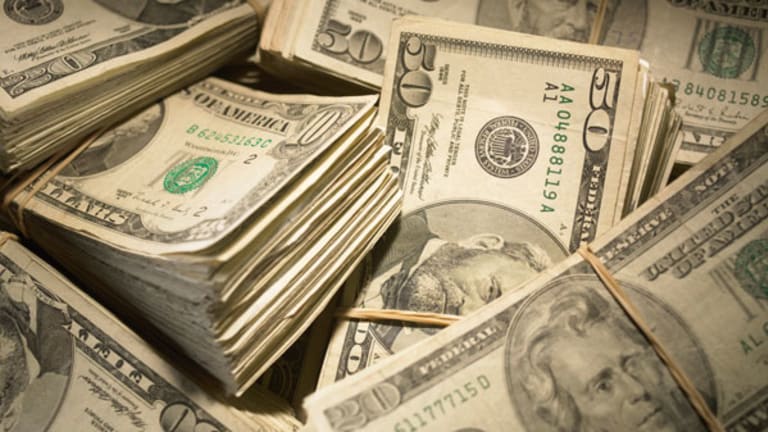 U.S. Retailers L Brands, Stein Mart Post Sales Increases for June
Several U.S. apparel retailers are reporting sales increases for the month of June, including L Brands, Stein and Zumiez.
NEW YORK (TheStreet) -- Several U.S. apparel retailers are reporting sales increases for June.
Victoria's Secret parent L Brands (LB) reported net sales that rose 3% to about $1.2 billion.
Comparable-store sales also increased 3%, narrowly missing analyst expectations for a 3.4% rise, according to Thomson Reuters.
The company's results were driven by Bath & Body Works June comparable sales that rose 6% on a strong response to the chain's semi-annual sale. Victoria's Secret comparable sales rose just 1%, down from 3% a year ago and short of analyst estimates of a 3.6% climb.
Discount retailer Stein Mart (SMRT) reported total sales for the period that rose 7.5% from June 2014 to $121.7 million. Comparable sales rose 5.8%.
Stein Mart said that geographically, sales across all regions were strong, except the Northeast and Midwest, which were more challenged.
Zumiez (ZUMZ) reported June sales that rose 2.6% to $67 million, with comparable sales that fell 3.3%. The retailer attributed the decline to a decrease in comparable-sales transactions, which was partially offset by the increase in dollars per transaction.
Zumiez said that men's, footwear, accessories and juniors posted negative comparable sales, while hard goods posted a positive comparable result.
Teen apparel retailer The Buckle (BKE) said that net sales for the month rose 2.7% to $87.1 million, with comparable sales that edged just 0.5% higher.
Value-priced fashion apparel retailer Cato (CATO) reported sales that rose 2% to $93.8 million from last year, with same-store sales that were flat.
Cato Chairman, President and Chief Executive John Cato said, "June same-store sales continue to be in line with our current trend."
The company's year-to-date same-store sales decreased 2%.