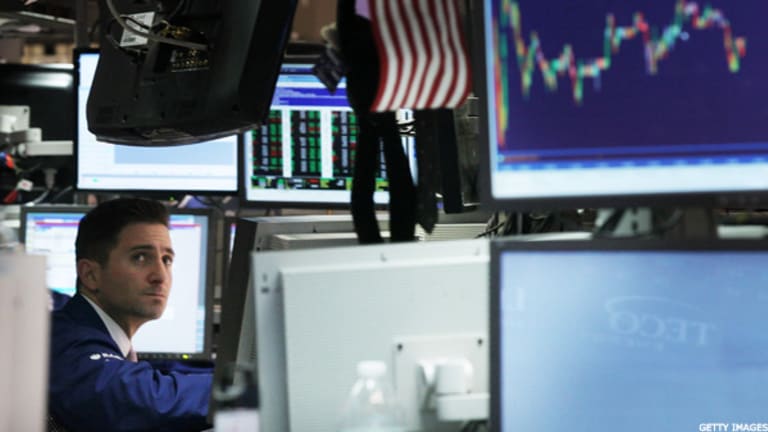 U.S. Housing Cannot Recover
Only 3% of the probable foreclosures required as a result of the U.S. housing crash having been completed to date.
NEW YORK (Real Money) -- I am inundated daily with calls from clients and associates who tell me that another analyst or pundit is cheering the housing rebound. They follow up by asking me whether or not I have changed my negative opinion of the sector. I have not. However, I will approach the subject again from another tack that I hope provides some clarity.
The most important issues to consider are:
How many foreclosures have there been?
How many more will there be?
What do the banks plan to do with them?
Properties received by banks through the process of foreclosure are carried and accounted for as Other Real Estate Owned (OREO). The three primary categories of OREO are 1-4 Unit Residential, Commercial, and Construction and Development.
In this column, I will only address 1-4 Unit Residential properties, which represent 25% of all OREO at U.S. banks. I will discuss the others in future column or in the comments section below if readers are interested.
There are about 7,000 banks in the U.S. and OREO affects all of them. The principal value of mortgages tied to the OREO at the four largest institutions,
JPMorgan Chase
(JPM) - Get JPMorgan Chase & Co. Report
,
Bank of America
(BAC) - Get Bank of America Corp Report
,
Citigroup
(C) - Get Citigroup Inc. Report
, and
Wells Fargo
(WFC) - Get Wells Fargo & Company Report
is much lower as a percentage of outstanding loans than at the smaller institutions below them. This is because the smaller banks have foreclosed on non-performing mortgages while the larger institutions have not.
The result of this is that the outstanding value of non-performing mortgages held by the four largest money centers are much higher than at the smaller banks. The money centers have simply not been foreclosing.
The value of the loans attached to OREO, the properties already foreclosed on by the four largest money centers, is only 3% of the value of the non-performing loans they hold; the properties that have yet to be foreclosed on but most probably will be.
The 97% of mortgage loans that have not been foreclosed on but probably will be makes up the largest percentage of what is known as shadow inventory. This number is so horrifically high that even the pundits aware of the issue won't discuss it publicly -- probably because their own livelihoods could be at stake for doing so.
Just think of the damage that has been done to the housing sector, as well as the national and global economies and financial markets, with only 3% of the probable foreclosures required as a result of the U.S. housing crash having been completed to date. Can you hear me now?
This is the biggest financial and economic disaster in U.S. history -- nothing else even comes close by comparison.
At the end of the fourth quarter of 2011, the outstanding value of mortgage loans tied to residential foreclosures already in OREO as a percentage of all loans outstanding at JPM, BAC, C, and WFC were 0.29%, 0.45%, 0.15%, and 0.35% respectively; very low and easily absorbed. However, the value of non-performing residential loans at these same institutions are 2.14%, 3.55%, 2.24%, and 3.10%, respectively.
If the probable losses associated with these loans had to be absorbed quickly by way of foreclosure and resale of the collateral property, the losses would almost certainly render all of these institutions insolvent and pummel housing values, the economy and global financial markets in the process.
Until there is a known plan for how to deal with this issue, I will remain negative on housing. Pretending the issue does not exist simply by not foreclosing and hoping that the economy will rebound to the extent necessary for housing values to increase and mortgagors to start making payments again is ludicrous.
At the time of publication, Arnold held positions in JPM bonds.
Roger Arnold is the chief economist for ALM Advisors, a Pasadena, Calif.-based money management firm specializing in income-generating portfolios. Concurrent with his other business responsibilities, Arnold was a radio talk show host for 15 years. He focuses on behavioral economics and chaos theory, better known as the "butterfly effect." He explains the relationships between political, economic and social systems, and how they are all reflected in the financial markets -- stocks, bonds, commodities, currencies and real estate.