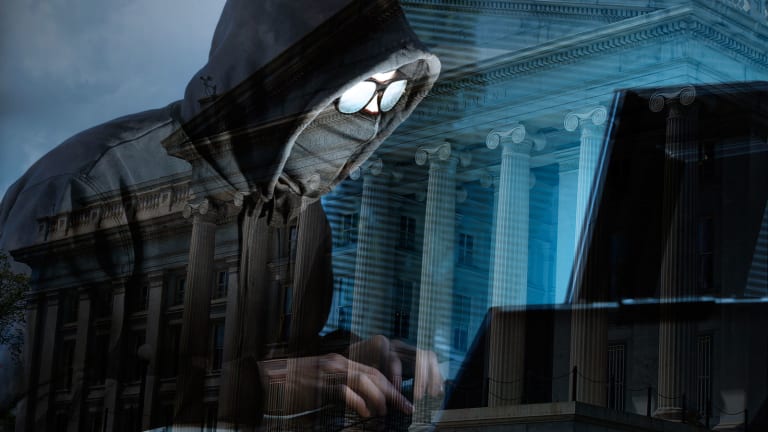 U.S. Government Considers New Sanctions Against Cyber Aggressors
China, Russia and North Korea are among the nations that have benefited from hacking American corporate networks. The U.S. government is working on how to stop it.
NEW YORK (TheStreet) -- The U.S. government is reportedly drafting a series of potential sanctions against countries -- starting with China -- that have benefited from hacking American corporate networks.
According to the Washington Post, retaliation against the international hack attacks could include indictments, trade sanctions and potentially cyber retaliation. However, officials remain nervous about unleashing an aggressive response and causing further tension between the world's two largest economies.
Cyber criminals have been responsible for increasing incidents of theft and espionage within the corporate sector, which have ranged from espionage to design theft and large scale data leaks. While authorities suspect China to be the most damaging cyber aggressor, other countries including Russia and North Korea have also increased their efficiency at plundering American corporate trade secrets. China has denied any government involvement in widespread data theft but the FBI reported last month that cases of economic espionage were up around 53% over the last 12 months.
As the U.S. government becomes increasingly frustrated by the damage caused, sanctions could soon become a reality for Chinese firms that have harmed infrastructure, stolen intellectual property or benefited from the criminal activity. Both the Treasury and Justice departments are working on ways to punish the cyber perpetrators and take firm action to protect America's corporate interest.
Active measures or any firm sanctions have not yet been decided upon, but cyber security will certainly be one of the main talking points when Chinese President Xi Xinping visits the U.S. later this month. Other items on the agenda will likely include China's recent currency devaluation and disputes over the South China sea.