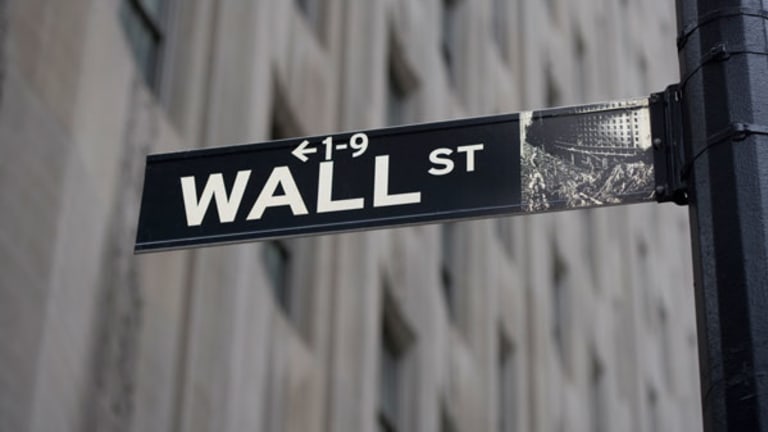 U.S. Dollar Drives Gold and Crude Reactions This Week
Trading in the commodity complex was largely driven by the move in the U.S. dollar.
NEW YORK (TheStreet) -- Trading in the commodity complex was largely driven by the move in the U.S. dollar. Commodities are priced in U.S. dollars, so as the greenback moves higher, instruments like oil and gold generally move lower, and the inverse applies due to the strong correlation in the moves.
In the beginning of the week, the U.S. dollar moved higher on the Durable Goods report released Tuesday morning suggesting business investment is slowly starting to pick up following stronger-than-expected Consumer Prices last week. The U.S. dollar moved lower on Friday following a weak GDP report and as a result crude and gold moved higher.
For most of 2015, gold has been trading in range around $1,200 as it struggles to find conviction to the up or downside as speculation over an interest rate hike is trumping fundamentals. Eric Zuccarelli, independent metals trader on the NYMEX trading floor, tells TheStreet's Jill Malandrino it has mostly been more of a technical trade in gold.
One metal that does not move as much in relation to the U.S. dollar is copper. Zuccarelli explains it tends to trade its own way relative to other metals and is tied more to supply and demand fundamentals. This week, traders were liquidating copper positions following the lofty levels it was trading at and is now making lower lows, which from a technical analysis perspective is bearish.
Zuccarelli thinks there will be more selling pressure in copper. Crude fundamentals have been poor due to the oil supply glut. Zuccarelli explains that the crude inventory data this week was exceptionally bad as it showed the most production in the U.S. in 40 years.
As a result, super tanker fees are high as companies have to "bid for storage" to put the crude inventory somewhere because of the glut in oil. The overhanging supply should weigh down the crude market, Zuccarelli says.