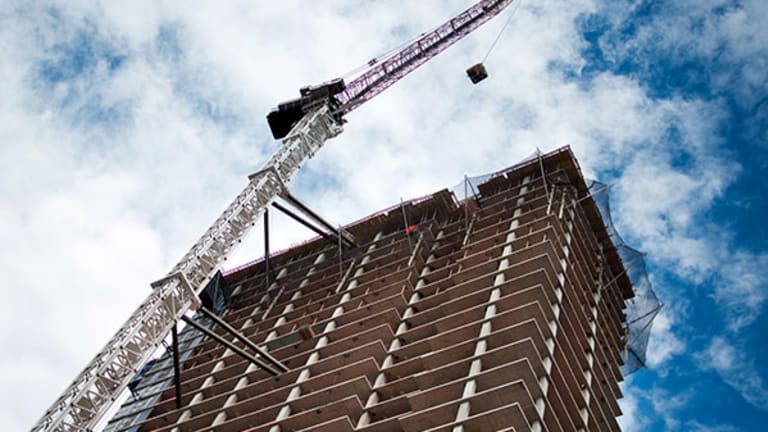 NEW YORK (The Deal) -- U.S. cranes and lifting and construction equipment manufacturer Terex Corp. (TEX) - Get Terex Corporation Report on Tuesday announced a merger with Finnish crane-builder Konecranes (KNCRF) , to create a company with pro forma 2014 revenues of $10 billion and Ebitda of $845 million.
The deal is billed as a merger of equals, although Terex shareholders will own 60% of the combined company to the 40% owned by Konekranes' shareholders. Terex shareholders will receive 0.8 Konekranes shares for each of their own.
At Konekranes' closing price of $28.02 on Monday night, Terex's 108.5 million shares would be worth €2.3 billion or $2.68 billion, while Konecranes' 63.27 million shares would be worth €1.42 billion.
Announcing the deal in Helsinki on Tuesday, Konekranes  Chairman Stig Gustavson said the transaction would give the combined company "the critical scale, which is so important for our companies in order to remain competitive in the face of ... intensifying competition" -- including from low-cost competitors in emerging markets.
Gustavson, who will be chairman of the combined company, said the combined revenues had been converted at 2014 exchange rates -- an average of $1.0 = €0.75 -- and not at current rates, which put the dollar at over €0.90
He said the deal would create a business with a focus on lifting and materials handling. It would also allow the two sides to deliver innovation, enhanced maintenance and service to their customers and to drive revenue growth though the cross-selling of products. The CEO will be Terex Chief Executive Ron DeFeo.
The new company will be called Konecranes Terex plc and will be incorporated in Finland and maintain stock market listings in both Helsinki and New York. Konecranes is currently listed on the Nasdaq OMX exchange in the Finnish capital under the symbol KCRIV, while Terex is listed on the New York Stock Exchange.
The deal will increase earnings per share in the first full year and the companies expect improvements of at least $121 million in Ebit from industrial and operational savings within three years. They also expect post-tax benefit of $35 million from financing, cash management and structure optimization over the same period.
The deal is expected to close in the first half of 2016.
Konecranes was up 16.81% at €32.73 a share in late trading in Helsinki on Tuesday, while Terex closed Tuesday up 22.7% to $26.79.
Read more from: