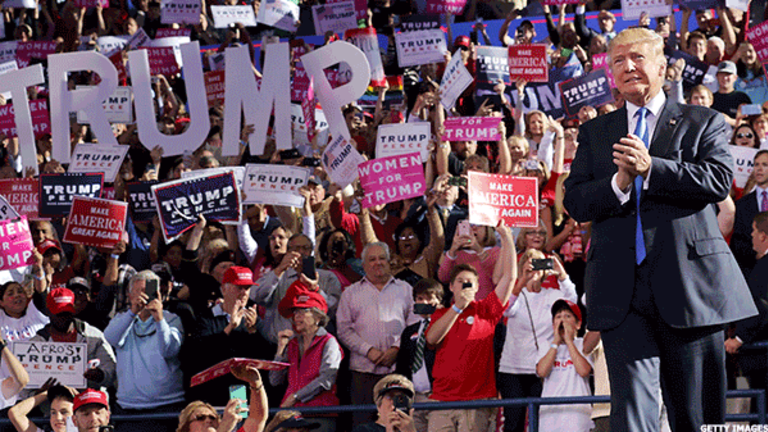 Uranium Resources Shares Rise as Trump, Putin Vow to Boost Nuclear Capability
The two global figures both made cryptic public statements on the state of their countries' nuclear arsenals.
Uranium Resources Inc. undefined, a Colorado company which specializes in mining a key element necessary to make many nuclear warheads, rose 19.27% in Thursday afternoon trading to $1.30 a share after Donald Trump tweeted the U.S. should expand its nuclear capability.
         The United States must greatly strengthen and expand its nuclear capability until such time as the world comes to its senses regarding nukes
Trump's tweet followed a speech by Russian President Vladimir Putin in Moscow on Thursday that took an aggressive stance regarding his country's nuclear stockpile.
"We need to strengthen the military potential of strategic nuclear forces, especially with missile complexes that can reliably penetrate any existing and prospective missile defense systems," Putin said, according to an AFP translation of the event.
Russia (7,300 weapons) and the United States (6,970) have the world's largest nuclear weapons stockpiles by a wide margin, data collected by the Ploughshares Fund - a nuclear nonproliferation nonprofit - shows.
Other companies in the defense sector like Boeing (BA) - Get Free Report , Lockheed Martin (LMT) - Get Free Report , and General Dynamics (GD) - Get Free Report were largely unaffected by Trump's proclamation.
URRE Price
data by