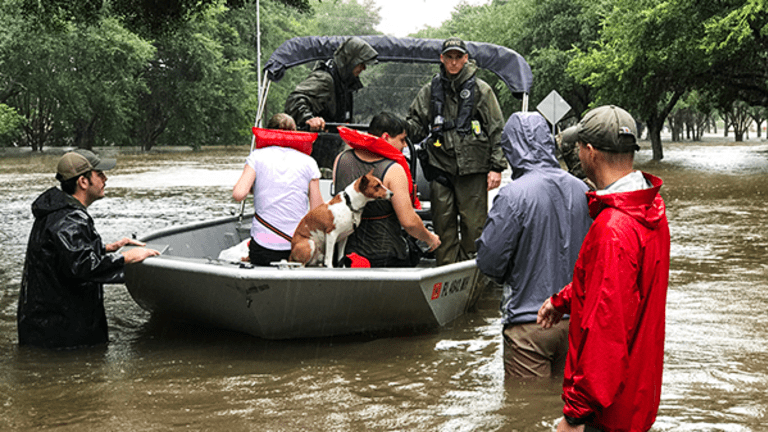 Updated Tally of Harvey's Path of Destruction
Harvey has been downgraded to a tropical depression.
The worst is over as Tropical Depression Harvey weakens as it moves farther inland, but it has cut a path of destruction since it made land fall last week. 
Receding waters have revealed previously undiscovered bodies, causing the death toll from the storm to rise to 35 people. About 32,000 more have been forced to relocate.
Utilities are saying that about 200,000 homes in Louisiana and Texas are still without power Thursday, CNBC reported. 
When it's all said and done, Harvey could be one of the costliest storms in U.S. history with damage estimates ranging between $51 billion and $75 billion. 
More of What's Trending on TheStreet: