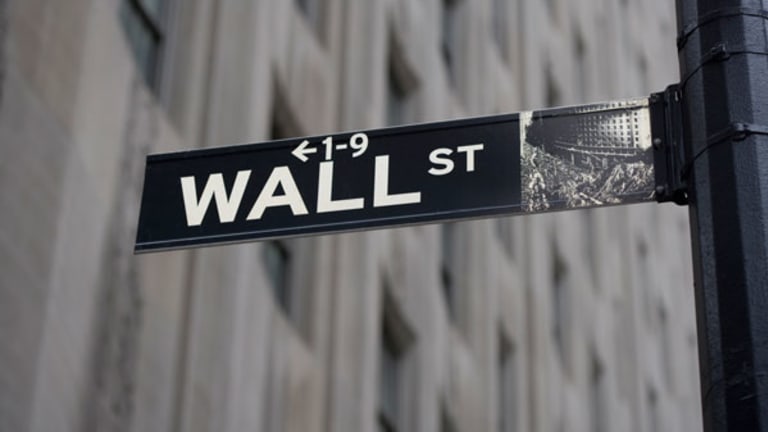 Unlike Ben Bernanke, Mervyn King Hates Negative Interest Rates
Mervyn King, former Bank of England governor from 2003 to 2013, looks at the underlying causes of the recent financial crisis in his new book.
Editors' Pick: Originally published March 22.
Have regulators from around the globe really addressed the root causes of the financial system meltdown? Not necessarily, according to key regulator in the thick of the 2008-2009 financial system blowup.
Mervyn King, former Bank of England governor from 2003 to 2013, is out with a new book, The End of Alchemy: Money, Banking and the Future of the Global Economy," that examines the underlying causes of the catastrophic financial crisis and offers tough, yet practical solutions for avoiding another global disaster.
In King's view, alchemy has long run through the financial system, one where governments think that money can be turned into gold instantly. Meantime, the banks buy into the notion that the short-term deposits of businesses and consumers that are used to finance long-term investments can be returned whenever depositors want.
"We haven't actually treated the underlying cause of the problem, which was an imbalance between savings and spending in our economies -- until we tackle that and do something serious, monetary policy will be struggling to drive a recovery," King said.
He also believes the financial system continues to be in a state of disequilibrium, made so by interest rates being too high in some economies to drive strong demand in the short run but too low in others to help foster the proper balance between spending and saving in the long run. 
One thing King doesn't believe should be employed to rebalance economies and jumpstart growth is negative interest rates, something his former counterpart at the U.S. Federal Reserve, Ben Bernanke, recently came out supporting.
"I think negative interest rates are a sign that central banks are really struggling to establish a sustainable recovery, and that's no surprise in my view because monetary policy is a temporary support for the economy -- I don't think negative interest rates are the solution here -- monetary policy can buy time, but eight years into this surely we have bought enough time -- now we the right policies in place," he said.
What would King do? First, the International Monetary Fund (IMF) should be rejuvenated, with regulators working to develop a system of central bank swap agreements.  Here, the banks would lend to each other in whichever currencies are required to tamp down short-term liquidity shortages. Further, central banks should agree on a timetable to rebalance economies and return to normal interest rates.
Second, King would like individual countries to boost productivity and advanced economies to encourage the liberalization of trade, while also returning to floating exchange rates. King's call for trade liberalization arrives amid a contentious fight for the U.S. presidency, one where Republican candidate Donald Trump represents a true wildcard on foreign policy. 
"For many years, the U.S. has almost served as the moral and intellectual leader in the Western world promoting the benefits of trade, almost overseeing the system -- I do think it's very important the U.S. keeps up the pressure for further trade liberalization because that has always been the route to faster growth and productivity," he said.
Finally, King said banks need more of an equity buffer of about 10% of total assets compared to the 3%-5% in place today.